Just another day at the office… IN HELL!
- Devi Pillai - August 30th, 2007
Lilith Saintcrow's third novel in the Dante Valentine series is just out in the US. (It will be available in the UK from Orbit in November)
If you haven't checked them out – you should – especially since we're reissuing the first two books with brand new covers, along with #3! I've posted the covers below. There's also a Dante Valentine desktop wallpaper at Lilith's site (it's especially appropriate if your boss is demonic)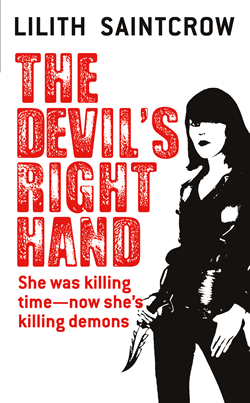 The final two books will be out in November 07 and January 08.
And even more exciting – for those who want a sneak peak — here is the first book in the Jill Kismet series Night Shift, due out July 2008.