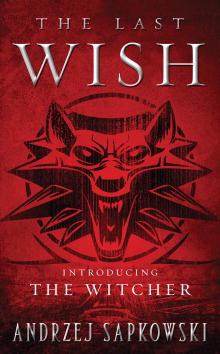 Pop over to Pat's Fantasy Hotlist for a chance to win a copy of Andrzej Sapkowski's The Last Wish.
The Last Wish introduces The Witcher, one of the best loved heroes of fantasy in Europe, and recently the star of the hit PC video game from Atari. You can check out the trailer for the game here, and some gameplay animation here (rated mature). There's an enhanced edition of the game set for release this summer. The Witcher is currently PC only, so console players will have to wait (or talk their significant others into a video card upgrade… hmmm.)
Geralt was also the object of some gentle ribbing at Penny Arcade. Having read the book that inspired the game, we can assure you that yes, he is indeed the Witchest.

The Last Wish will be available from Orbit in the US in May.