Epic Holiday Loot from Orbit!
It's that time of the year — good cheer, decorations, warm fires, and of course: Loot! We've traveled deep into the Orbit HQ dungeon and returned with a chest of magnificent offerings that we'll be giving away  over the next few weeks.  So check back here (or follow us on twitter or facebook) for updates, and chances to win.
Epic Loot 1: Win The Griffin Mage Trilogy!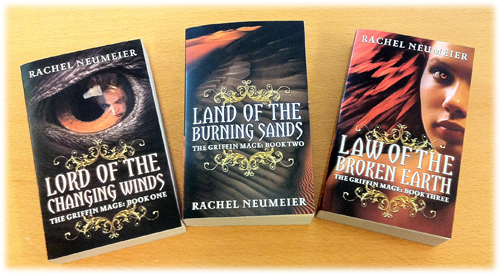 Rachel Neumeier's debut fantasy brings us the story of the war between men and griffins — and the young girl, torn between two worlds, who will decide the fate of all.
Sign up below for a chance to win all three books  (you can subscribe to our enewsletter too while you're at it, but that's optional!) Multiple entries from the same email will be counted only once. We'll choose one winner for the first giveaway Monday December 13th.
UPDATE: This giveaway is closed, but keep checking the epic loot tag for more chances to win!