Gail Carriger UK Tour competition – entries so far . . .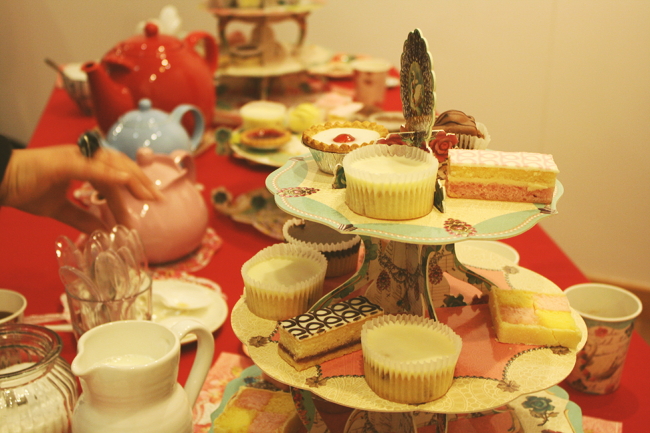 Reports confirm that Ms. Gail Carriger, author of the Parasol Protectorate series, is having a terribly splendid time here in the British Isles.
The Steampunk Soiree held at Foyles in London on Monday night was a deliciously delightful affair, with many a cup of tea supped and innumerable French fancies nibbled.
In addition to the guest of honour – Gail herself – the charming Lauren O'Farrell, author of  Stitch London, was also in attendance – displaying her crafty knitting talents in all their glory.
Gail's reading from Soulless ( UK | US | ANZ) was a glory to behold, and many a question from  inquisitive fans meant that we were all gossiping late into the evening. The Soulless Manga Edition (UK | US | ANZ) seemed a particularly popular subject of conversation.
You can see more photos of this splendid event right here.
And we simply cannot wait for Friday's event at Waterstone's Nottingham!
* * *
But enough of this tittle-tattle, and on to the very important matter of our teapot competition.
We have had entries flying in thick and fast. Be sure to send in yours by 5pm UK time this Friday 13th April if you'd like to be in with a chance of winning this darling teapot or these twee tea strainers as runner-up prizes, all signed by Gail's fair hand.
And in the meantime, please see below for just a small selection of some of the fabulous entries so far. We shall be posting more of these in due course!