Introducing OlympusBound.com and THE IMMORTALS by Jordanna Max Brodsky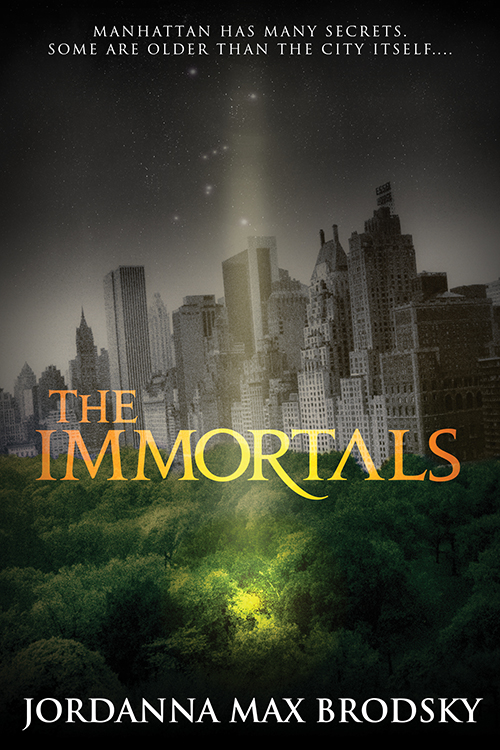 THE IMMORTALS (US | UK | AUS) is an extraordinary novel combining myth and the modern era in a pulse-pounding story, and we couldn't be more thrilled by the buzz surrounding it. Visit OlympusBound.com to learn about the fascinating lives the ancient gods and goddess have been living since the fall of the Greek and Roman empires and read an excerpt. We know that once you've read the first chapter, you'll be absolutely hooked.
The Immortals will be available next week in print, digital, and audio formats.
Praise:
"The Immortals is a lively re-imagining of classical mythology with an engaging premise, a page-turning plot, and an eye for the arresting and uncanny in contemporary urban life."―Deborah Harkness, New York Times bestselling author of A Discovery of Witches

"Brilliantly conceived and tautly plotted, The Immortals is a pulse thrumming, fascinating novel. Selene is a perfect heroine for our times."―Eliot Schrefer

Releases in the UK on Feb. 18th.

"Imaginative and fast-paced, The Immortals is pulse-pounding entertainment."―Kevin O'Brian, New York Times bestselling author of No One Needs to Know

"Brodsky's writing has claws…They sink in with the first word and don't let go until you are finished with the book."―Darynda Jones, New York Times bestselling author

"Irresistible…a page-turner that deftly weaves action, romance, and a dash of intellectual heft into one seamless whole."―Dustin Thomason, New York Times bestselling author

"Painstakingly researched, intellectually complex, and deeply rooted in the history and mythology of Ancient Greece, THE IMMORTALS is a richly imaginative, multi-layered tale that stimulates the heart and the mind in equal measure."―Ian Caldwell, New York Times bestselling author

"Plays with more modern mythology, employing New York's own secret places and storied history to great effect. This intelligent, provocative fantasy breathes exciting new life into old, familiar tales."―Publishers Weekly (starred review)

"This series launch is a wonderful choice for fans of Greek myths and urban fantasy readers looking for something different."―Library Journal (starred review)