Introducing A TALE OF THE FREE: CORSAIR by Brian Ruckley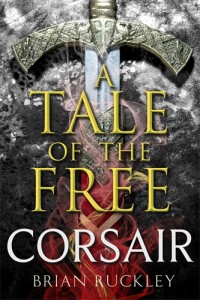 Last year we published Brian Ruckley's superb adventure fantasy THE FREE [UK/US/ANZ]. Featuring desperate battles, terrifying magic and a host of memorable characters, THE FREE follows the adventures of the kingdom's greatest mercenary company, as they take on a final contract in an attempt to right past wrongs and erase the painful memories of their darkest hour.
Drawing comparisons to films like Seven Samurai and The Magnificent Seven, THE FREE received widespread critical acclaim upon publication, and received starred reviews from both Publisher's Weekly and Library Journal.
The good news is that the adventures of The Free don't end with this novel – far from it! The world that Brian has created is too large, and the history of the Free too bloody and tumultuous, to be explored in just a single novel. So we're very pleased to announce three new novellas that will explore the eventful past of this famous mercenary company, all of which will be published this year.
The first action-packed novella is A TALE OF THE FREE: CORSAIR which publishes today, 1 March.
For years the Free have sold their martial and magical skills to the highest bidder, winning countless victories that have overthrown kings and shaken empires.  
Yulan is a newcomer to their ranks, keen to prove himself worthy of the Free's name.  When corsair marauders ravage the Hommetic Kingdom's coastline, Yulan gets his chance.
His mission is simple: travel to the corsairs' island fortress, persuade their self-proclaimed king to sign a peace treaty, then head home with sword unbloodied.
Yet the crumbling fortress holds many secrets, and blades speak louder than words. Soon Yulan must fight not just for the glory of the Free, but for his very survival.
The second novella, A TALE OF THE FREE: EXILE, will follow in June. The third, A TALE OF THE FREE: TYRANT, will be published in September.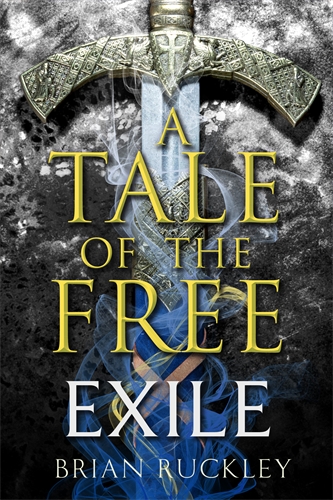 Praise for Brian Ruckley:
'The Free is a blast to read . . . phenomenal set pieces of warfare and magic' – Justin Landon
'No one who enjoys epic fantasy should miss this' – The Times
'Wonderfully composed action scenes and a thrilling climax' – BookBag
'Deliberate pacing, complicated characters and vivid descriptions elevate this far above run-of-the-mill epic fantasy' – Library Journal
'Mesmerising, magical and human' – Publishers Weekly
 'Ruckley's realistic characters and sparing use of magic breathe new life into well-trod epic territory' – Entertainment Weekly