- Anna Gregson - August 10th, 2012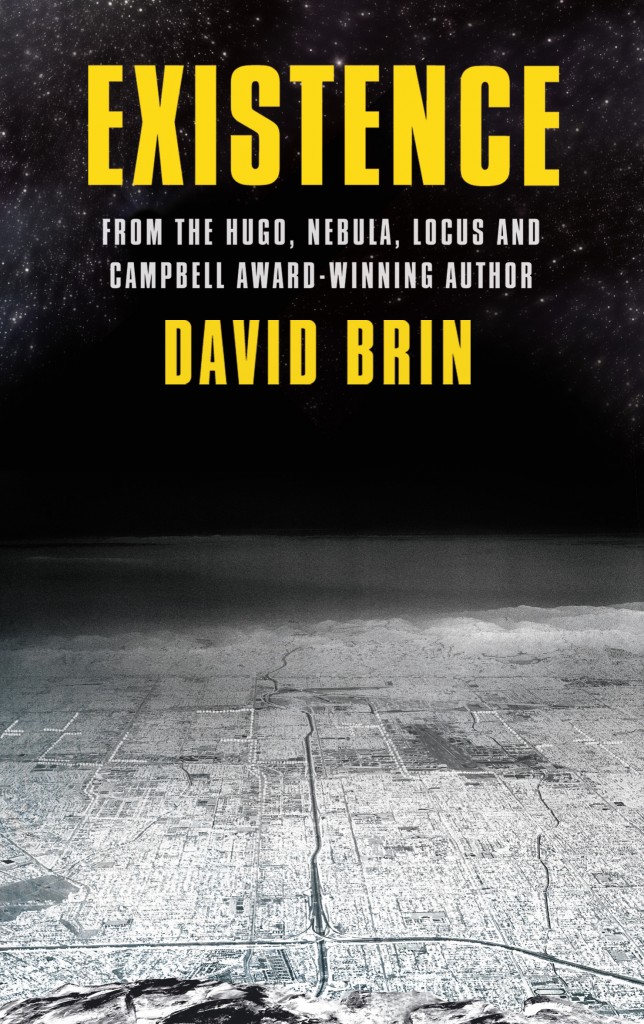 This November, we're releasing the paperback edition of David Brin's science fiction masterpiece EXISTENCE (UK | ANZ). It's his first novel to be released in ten years, and he's truly returned in triumphant form.
It's a breathtaking novel about First Contact – one that asks 'why are we alone?' and 'are all civilisations doomed to fail?' And it does it in spectacular, imaginative, mind-boggling, heart-thumping style.
See the paperback cover to the left and just a few of the reviews this unmissable book has been receiving:
'Cleverly argued and uncomfortably plausible' SUNDAY TELEGRAPH

'A masterpiece of rock-hard SF' SUN

'Brin tackles a plethora of cutting-edge concepts…with the skill of a visionary futurologist' GUARDIAN

'Bursting with ideas, including near-future tech, first contact with aliens, and the exploration of what it means to be human' i09.com

'Existence is my top SF novel of 2012 and I recommend it without hesitation' SFFWORLD.COM
But it's not just EXISTENCE that we're releasing this winter. We're also giving a makeover to some of David Brin's most classic titles. See the new-look covers below in all their glory…
See more info about each title below! Read the rest of this entry »