- James Long - March 25th, 2013
"We have fought battles that left more than a hundred corpses on the ground and not a word of it has ever been set down. The Order fights, but often it fights in shadow, without glory or reward. We have no banners."
We're delighted to announce the upcoming publication of BLOOD SONG [UK | ANZ] - the brilliant epic fantasy debut by British author and self-publishing sensation Anthony Ryan. If you've not heard of Anthony yet, you soon will – and you'll be hearing his name a lot over the coming months.
Here's the fantastic cover, courtesy of our in-house designer Nick Castle and freelancer Nik Keevil.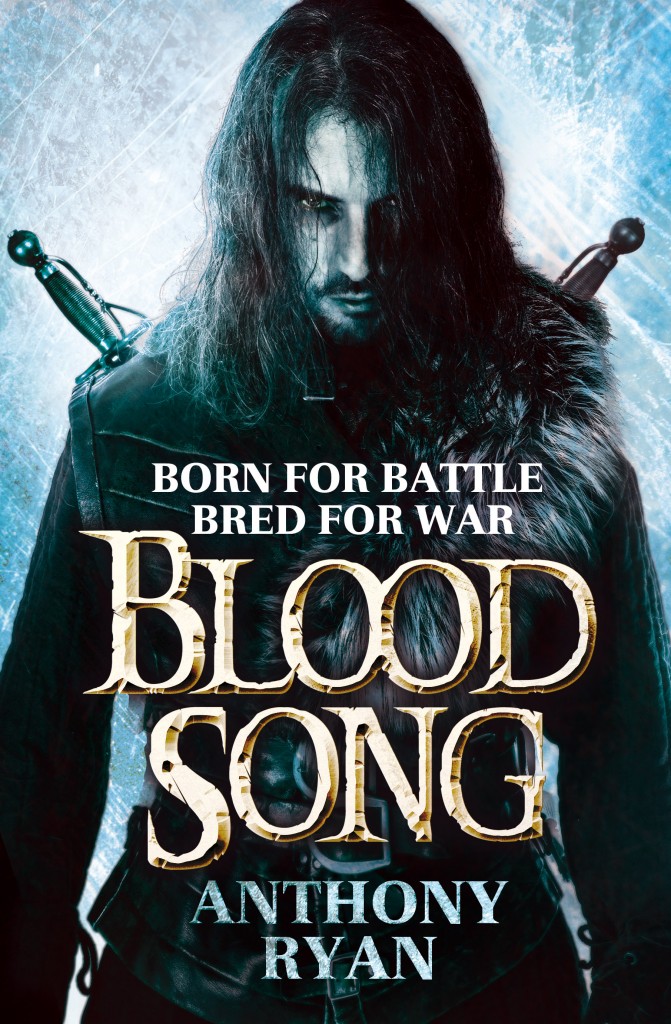 And here's why you should be getting excited about this novel.
Vaelin Al Sorna's life changes forever the day his father abandons him at the gates of the Sixth Order, a secretive military arm of the Faith. Together with his fellow initiates, Vaelin undertakes a brutal training regime – where the price of failure is often death. Under the tutelage of the Order's masters, he learns how to forge a blade, survive the wilds and kill a man quickly and quietly.
Now his new skills will be put to the test. War is coming. Vaelin is the Sixth Order's deadliest weapon and the Realm's only hope. He must draw upon the very essence of his strength and cunning if he is to survive the coming conflict. Yet as the world teeters on the edge of chaos, Vaelin will learn that the truth can cut deeper than any sword.
BLOOD SONG quite simply blew us away when we read it on submission. It's a hugely accomplished debut novel that has everything you can ask for in an epic fantasy: memorable characters, a wonderfully vivid world, gripping action sequences and a razor-sharp sense of intrigue – not to mention some shocking twists.
Anthony Ryan's writing, particularly his sense of purpose and absorbing action sequences, has strong echoes of the great David Gemmell. There's certainly something very Gemmellian about his protagonist, Vaelin Al Sorna, a conflicted hero who must make terrible choices to balance his loyalty to his friends and his duty to the Crown and Faith. It's just as well he's unmatched with a blade . . .
A tremendous debut; it has a fast-paced, action-packed and character-driven story . . . Simply the best book I've read in this year by a long way and as far as debuts go, it stands proudly among those by Scott Lynch and Patrick Rothfuss" – FANTASY BOOK CRITIC

"Anthony Ryan is a new fantasy author destined to make his mark on the genre. His debut novel, Blood Song, certainly has it all: great coming of age tale,  compelling character, and a fast-paced plot . . . A new master  storyteller has hit the scene" – Michael J. Sullivan, author of the bestselling Riyria Revelations
BLOOD SONG will be published in July 2013.