- Will Hinton - July 19th, 2016
Behold, the glorious cover for FORSAKEN SKIES  by D. Nolan Clark, the stunning first novel in the Silence trilogy, an epic space adventure tale of survival against the odds – and the terror of realizing that we're no longer alone in the cold vacuum of space.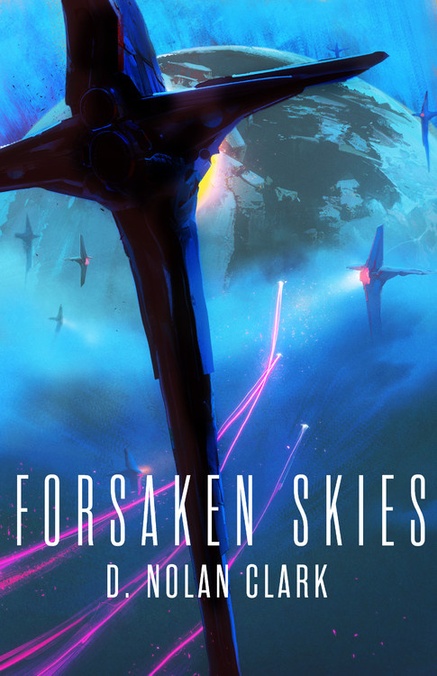 After centuries of devastating interplanetary civil war, mankind has found a time of relative peace.
That peace is shattered when an unknown armada emerges from the depths of space, targeting an isolated colony planet. As the colonists plead for help, the politicians and bureaucrats look away.
But battle-scarred Commander Aleister Lanoe will not abandon thousands of innocents to their fate.
Cover design by Kirk Benshoff. Illustration by Victor Mosquera.