- Lindsey Hall - November 24th, 2015
Hungry for a great new read? Check out BITE, the stark and darkly comedic story of a young girl who joins a crew of bandits in a lawless, post-nuclear world. Bite is out internationally in July 2016 from Orbit and we've got an early look at the brilliant cover below, designed by Lauren Panepinto.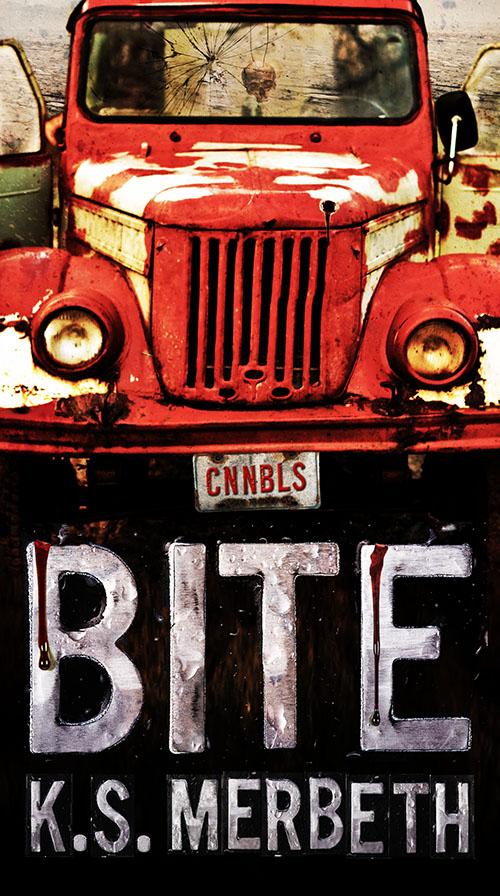 "Need a ride?"
Kid has no name, no family and no survival skills whatsoever. But that hasn't stopped her from striking out on her own in the wasteland that the world has become.
When Kid accepts a ride from two strangers, she suddenly becomes the newest member of a bloodthirsty raider crew. Propelled on a messy chase, through shootouts and severed limbs, the group must outrun everyone they've wronged. In a world that's lost its humanity, not everything is as it seems and this time it isn't the monsters that crave flesh…