Cover Launch: GREEN-EYED DEMON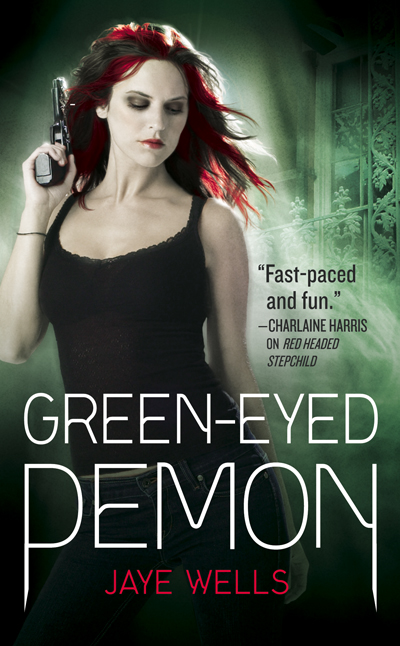 Sabina Kane is back in a new urban fantasy, and this time she's going to the Big Easy. (But you knew that by the ornamental ironwork balcony behind her, right?) Half mage/ half vampire and all kick-ass, I think this cover continues Craig White's great illustrations for the series. I've already read all three Sabina Kane books (aren't you jealous?) and I have to say, if you liked Red-Headed Stepchild then definitely stick around for Mage in Black and Green-Eyed Demon, they just get better.
Here's a description:
The clock is ticking for Sabina Kane. She has to save her sister from her mysterious captors. And in order to do that, she has to broker a deal between the mages and the vampires before all hell breaks loose.
But as much as Sabina is focused on surviving the present, the past won't be ignored. Before she can save those she cares about, she's got to save herself from the ghosts of her past. Because the past is haunting her. Literally.
Here's all three covers in the series so far:
Out Now!
Out in April 2010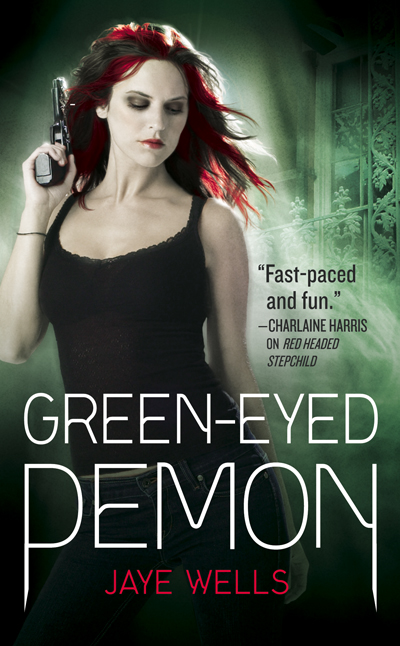 Out March 2011