The Art Department is multiplying!
As the Creative Director of Orbit US, I am very happy to make some announcements and introductions. And maybe a few explanations, with a small peek behind the curtain at a book publishing art department. SFF readers are pretty opinionated about covers, which is awesome, so I'm guessing you'd like to know a little bit more about how an art dept. is set up.
When Orbit first launched here in the US three years ago, the cover design was handled by the fabulous Art Directors and Designers of the Little Brown Art Department (some of their awesome work can be pointed out in my very first ever Orbit blog post here.) Orbit's first year in the US went so swimmingly that it jumped out from under the Little Brown umbrella and teamed up with Yen Press to become it's own division of Hachette Books. It then needed its own art department and I was hired to get that moving. Kirk Behshoff, who you will meet in a minute, had already been handling the cover art for Yen Press while it was a part of Little Brown Young Readers, and thank goodness he came over with Yen or I might have lost my mind those first few weeks. So long story short, the last two years were a lot of wonderful covers mixed with panic and a lot of late nights, because let me tell you, two people for two imprints is a bit of an insane workload. And because of the time crunch, I stuck mostly to Orbit and Kirk stuck mostly to Yen.
But now we are three! As of the beginning of September, we have welcomed Wendy Chan onto the Orbit/Yen team as a Junior Designer. With Wendy's help we've been able to start to mix it up a bit. I did my very first Yen covers (for the High School of the Dead series) and Kirk is handling some Orbit covers—the first of which, Leviathan Wakes, is launching today! Very exciting.
Since the workings and fancy titles of an art department might not be something you think about often, let me explain: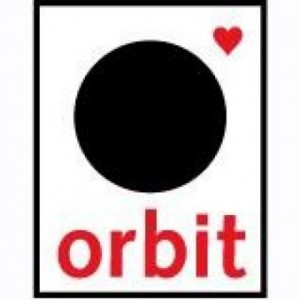 Creative Director (me): Is in charge of getting all the new titles from Editorial, and giving them out to Art Directors.
Art Director (Kirk): Decides whether a cover will need a freelancer or stock art or will be designed in-house. If a freelancer (illustrator, photographer, or designer.) is hired, it is the Art Director's job to make sure the freelancer is given all the info they need, and will negotiate fees/rights/legal stuff.
Senior Designer/Designer/Junior Designer (Wendy): Designers are in charge of some covers but also all the mechanicals for each title. In book design, that means the spines & backs, and flaps if it's a hardcover. Junior Designer is generally the entry-level job for an art department, and doing mechanicals is pretty much the way all book designers learn. After school I started out by doing mechanicals for St. Martin's Press and Picador Books.
Now of course all these job descriptions are pretty fluid in such a small department. We all do a little of everything, included weird charts and videos and blog projects, as well as some ad-promo swag projects like buttons and such. For example, Kirk has done a lot of work on the Yen Press iPad app. And I'm sure Wendy will start playing with some covers soon too. As soon as she digs herself out of the huge load of mechanicals I left on her desk Friday! < insert maniacal laughter >
So both Kirk & Wendy are set up for their own blog accounts now, so you'll get to "meet" them as they talk about their projects here on the Orbit blog…