"An Unapologetic Embrace of Sentiment"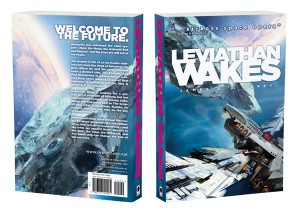 In the April 11 issue of Publishers Weekly, out this week, there is an interview with Daniel Abraham and Ty Franck, who talk about their first collaborative novel, LEVIATHAN WAKES (called "a riveting interplanetary thriller" by PW in its starred review).
"We put two very recognizable characters in an almost nostalgic science fiction world, so respecting the internal lives of the characters was important. That real unapologetic embrace of sentiment is what makes the book work."
Only part of the interview appears in the magazine. The rest (as informative, as entertaining) appears courtesy of Rose Fox at Genreville, where among other things Daniel & Ty discuss how to manage the joint writing of such an enormous project.
LEVIATHAN WAKES (called "relentlessly entertaining" by Kirkus) goes on sale June 17.