Happy Holidays from Orbit!
Things are winding down at Orbit HQ for the Holidays and we just want to say, whatever continent (or planet) you're on, whatever race (human or alien) or creed or religion you are, whatever holidays you celebrate (if any), we can all come together on at least one topic…Where's our freaking jetpacks?! Here's to hoping 2012 is finally the year of the commercially available jetpack! Happy Holidays and a great start to a New Year, from everyone at Orbit!
See you in 2012…once you recover from your New Years Eve festivities do remember to check in, because starting January 1st we have a very special week planned…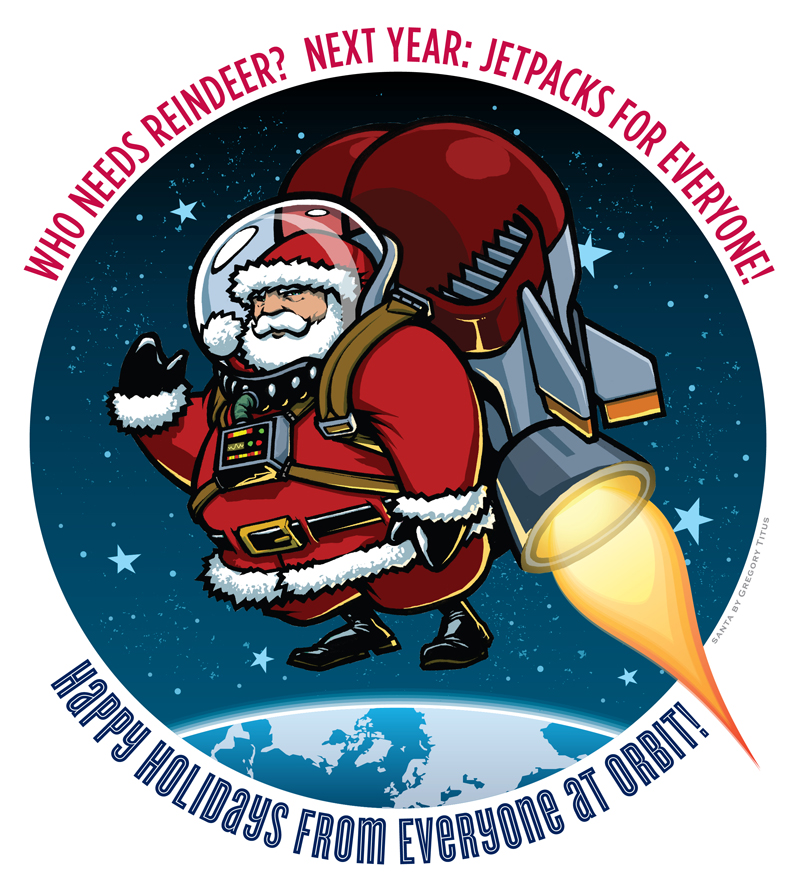 Thanks to Gregory Titus for providing the Jetpack Santa!