New Short Fiction: FORBIDDEN BLOOD
- The Orbit Team - May 16th, 2012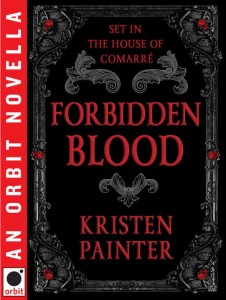 Blood. Passion. Service…
FORBIDDEN BLOOD by Kristen Painter is available now from the Orbit Short Fiction program!
The comarré were created for only one reason – to give blood – and whatever else their vampire patron requires.  But one comarré will risk all – including her life – to win her freedom.
Meet Maris – in the prequel to Kristen Painter's gothic vampire series, which began with BLOOD RIGHTS (US | UK | AUS).
Purchase FORBIDDEN BLOOD for only $2.99
Tags: Blood Rights, Forbidden Blood, Kristen Painter, Orbit Short Fiction, The House of Comarre, vampires