Cover launch: FROST BURNED by Patricia Briggs – the new Mercy Thompson novel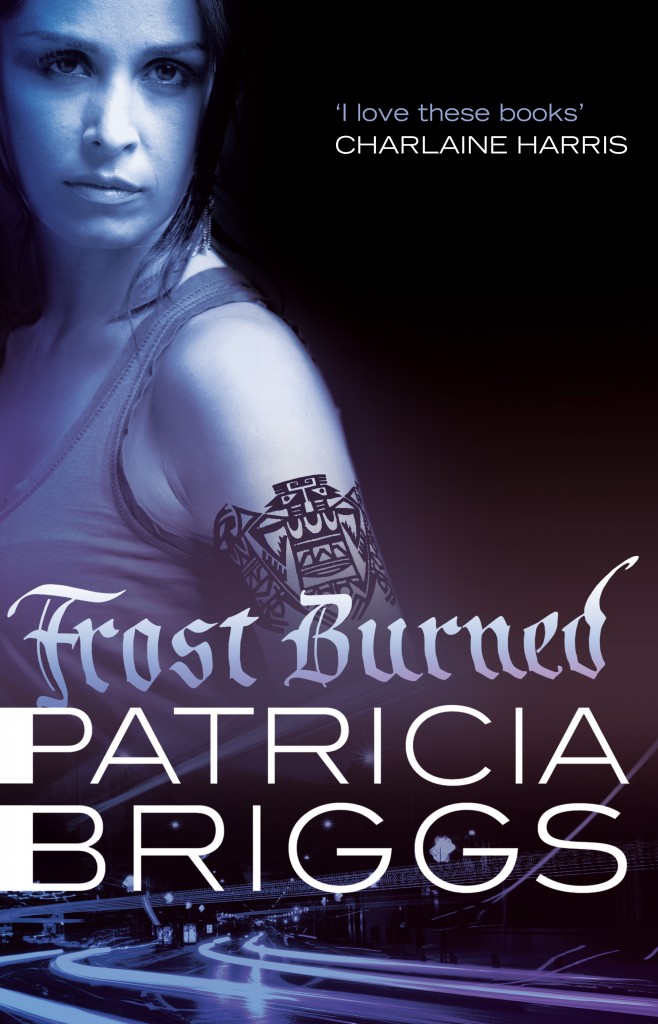 Today we're very happy to release the cover for FROST BURNED (UK | ANZ) by Patricia Briggs, the brand new Mercy Thompson novel coming out in February 2013.
These books are one of the most addictive urban fantasy series out there, and fans worldwide will be dying to get their hands on this next great installment.
The series features Mercy Thompson, a coyote shapeshifter and mechanic who has an unhealthy knack for attracting trouble.
In this new book, Mercy's mate Adam goes missing – and it looks like he and the rest of the pack are in serious trouble. So serious, that Mercy might even have to enlist the help of some rather unusual allies . . .
So there's a taster. But if you're a big Patricia Briggs fan and can't bear the idea of waiting until February to get another hit, then don't forget that we have something new coming from Patty next month. Although it's in a slightly different vein to the Mercy Thompson and Alpha & Omega books, fans of those books should also definitely check this out . . .
ARALORN (UK | ANZ) is a fantasy adventure that will sweep you off your feet. The main character, Aralorn, has been born into a noble family. But she's also a shapechanger – and has fled her noble birthright for a life as a mercenary spy.
This book really shows off Patty's awesome skill to create a world that is totally absorbing, and character relationships that just sizzle (i.e. watch out for Aralorn's dealings with the mysterious Wolf). Check it out in October, and read an extract here!