Urban Fantasy with a Twist of Fate
- Susan Barnes - March 5th, 2013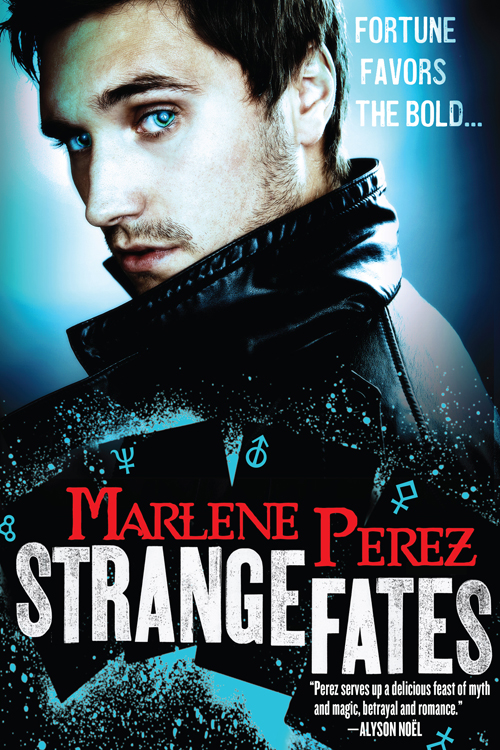 I am extremely excited to announce the publication of STRANGE FATES by Marlene Perez, out today as an Orbit e-only original!  This is Marlene's first foray into the adult urban fantasy realm, and with its fast pace, forbidden romance, and unique mix of Greek mythology and Fates, you will not be able to put it down.
About STRANGE FATES: Brooding, leather jacket-wearing Nyx Fortuna looks like a 20-something, and has for centuries now. As the son of the forgotten fourth Fate, Lady Fortuna, he has been hunted his entire life by the three Sisters of Fate that murdered his mother. Fed up and out for revenge, Nyx comes to Minneapolis following a tip that his aunts have set up a business there. His goal– ­to bring down his mother's killers and retrieve the thread of fate that has trapped him in the body of a twenty year old unable to age or die. But when a chance meeting with the mysterious, dangerous and very mortal Elizabeth Abernathy throws off his plans, he must reconcile his humanity and his immortality.
Also, check out the book trailer on USAToday's Happy Ever After blog.
Tags: greek mythology, Marlene Perez, Nyx Fortuna, Strange Fates, urban fantasy