100 years before ENDER'S GAME came EARTH UNAWARE
In anticipation of the upcoming film based on the classic science fiction novel ENDER'S GAME (UK | ANZ), we're extremely excited to announce the UK acquisition of a brand new series set in the same world. See the covers released here for the first time . . .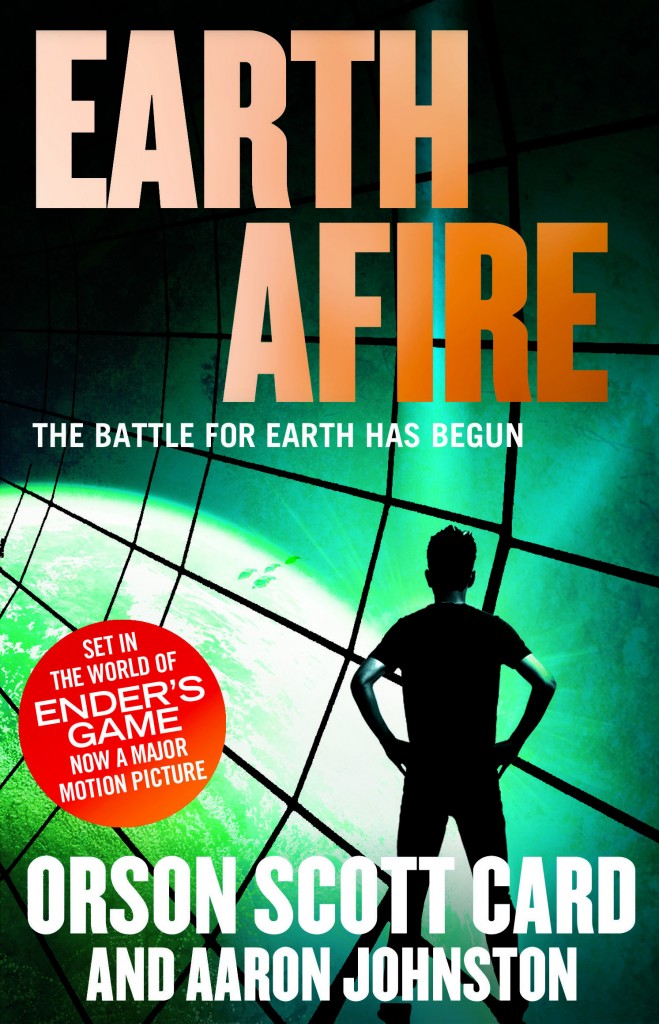 The First Formic Wars series begins with EARTH UNAWARE and continues with EARTH AFIRE. It's set 100 years before the events of ENDER'S GAME.
Before Ender Wiggin is born, before the battle school has been built, mankind is about to have its first encounter with an alien race. The Formics are coming to Earth, and things are not about to go well . . .
Not only does this series give some fantastic back story to the tale of ENDER'S GAME and what happened in the first conflict with the Formics, this also happens to be an exceptionally good, space-battle-filled adventure all of its own. The series has had some great reviews in already:
'A standout tale of sf adventure that gives Ender series fans fascinating backstory to the classic Ender's Game' LIBRARY JOURNAL

'The story progresses nimbly, with plenty of tension and excitement and Card's usual well-developed characters' KIRKUS REVIEWS

'Literate prose and superlative characterisation . . . excellent' BOOKLIST
Both of these books are out very soon at the start of June – so not long to wait. They're a perfect way to fill the time before the film is released in October. . . (Hurry up already movie!)
The series is co-written by Orson Scott Card, the author of ENDER'S GAME, and Aaron Johnston – a New York Times bestselling author, Marvel comic writer, and associate producer on the upcoming ENDER'S GAME movie. Look below for the blurb for EARTH UNAWARE and check out both books on 4th June 2013.
HUMANS THOUGHT THEY WERE ALONE IN THE GALAXY. UNTIL NOW.
A hundred years before Ender's Game, humanity was slowly making their way out from Earth to the planets and asteroids of the Solar System, exploring and mining and founding colonies.
The mining ship El Cavador is far out from Earth, in the deeps of the Kuiper Belt, beyond Pluto. When El Cavador's telescopes pick up a fast-moving object coming in-system, it's hard to know what to make of it.
Little do they know, but this object is the most important thing that has happened to the human race in a million years. It's humanity's first contact with an alien race. The First Formic War is about to begin.
BOOK ONE OF THE FIRST FORMIC WAR