How did they film the zero G fight scenes for the ENDER'S GAME movie?
One of the coolest things in Orson Scott Card's novel ENDER'S GAME – and likely one of the most difficult things to film – are the combat scenes that take place in the zero gravity battle room. So just how did they go about filming them for the Ender's Game movie?
There's a great exclusive interview here on i09 from Asa Butterfield (star of Hugo and The Boy In the Striped Pajamas), who plays Ender Wiggin himself.
It's a very cool insight into the challenges of filming a scifi movie, e.g.:
"When you're in the harnesses to stop yourself from falling at the waist, which is where they're connected, you have to be tensed up. So keeping actions smooth whilst having your whole body completely tensed is surprisingly difficult. Meanwhile you're saying your lines . . ."
You don't get those issues filming a rom-com!
If you're based in the UK and want to keep up with all the Ender's Game film news, there is now both an Ender's Game UK Facebook page and Ender's Game UK Twitter account (@EndersGameFilm) that you can follow, along with the Ender's Game Official Tumblr.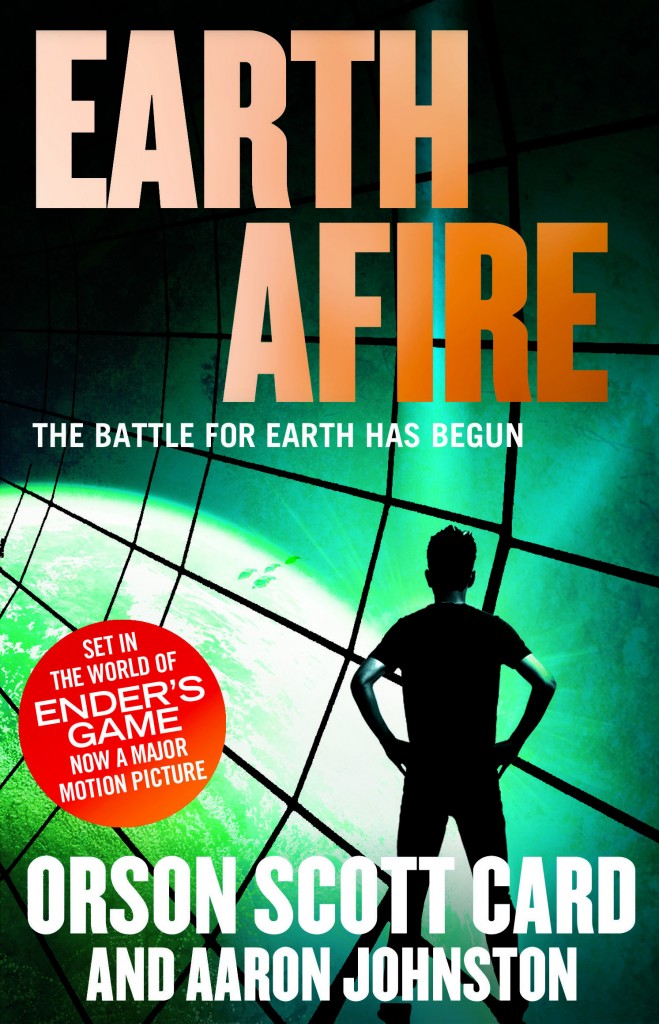 And
if you're keen to find out more back story to ENDER'S GAME, and the conflict that spawned the battle school, we'll soon be publishing two explosive Orson Scott Card books telling of mankind's first contact with the alien race – EARTH UNAWARE (UK | ANZ) and EARTH AFIRE (UK | ANZ), books 1 and 2 in The First Formic Wars.