June Events
- Ellen Wright - June 6th, 2013
In June, we have bookstore events for two great new books! If you're in the area, be sure to stop by.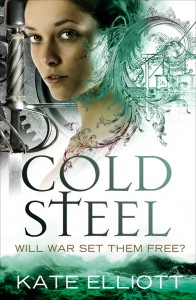 (US | UK | ANZ)                                      (US | UK | ANZ)
Saturday, June 8
Daniel Abraham @ Alamosa Books, Albuquerque, NM, 3 PM
Thursday, June 27
Kate Elliott (with Katherine Kerr) @ Borderlands, San Francisco, CA, 7 PM
Saturday, June 29
Kate Elliott (with Andy Duncan) @ Mysterious Galaxy, San Diego, CA, 2 PM
Check back next month for more of Kate Elliott's events for COLD STEEL!
Tags: Daniel Abraham, Kate Elliott