Goodreads Choice Awards: The Opening Round
The initial round of voting for the 2014 Goodreads Choice Awards is open! Below are the selection of Orbit titles that we're really proud to see have made the list.
Fantasy – VOTE NOW
THE BROKEN EYE by Brent Weeks (UK | US |AUS)
SKIN GAME by Jim Butcher (UK | AUS)
NIGHT BROKEN by Patricia Briggs (UK | AUS)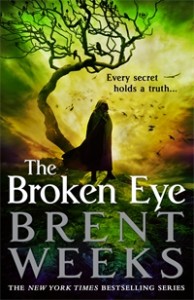 Science Fiction – VOTE NOW
CIBOLA BURN by James S. A. Corey (UK | US |AUS)
ANCILLARY SWORD by Ann Leckie (UK | US |AUS)
THE FIRST FIFTEEN LIVES OF HARRY AUGUST by Claire North (UK | US |AUS)
HEAVEN'S QUEEN by Rachel Bach (UK | US |AUS)
Horror – VOTE NOW
THE GIRL WITH ALL THE GIFTS by M. R. Carey (UK | US |AUS)
THE RHESUS CHART by Charles Stross (UK | AUS)
If your favourite Orbit title of 2014 isn't listed, you can also still enter a write-in vote for it at the bottom of each genre page.