Meet the Author of SNAKEWOOD: Adrian Selby
We interviewed Adrian Selby, debut author of SNAKEWOOD (UK|US|ANZ), an epic fantasy of mystery, betrayal and bloody revenge publishing this month via Orbit.
Can you give us your best elevator pitch for SNAKEWOOD?
Fifteen years after the legendary mercenary crew Kailen's Twenty disbanded, they're being killed off one by one.  Told through a 'found footage' collection of journals and interviews, SNAKEWOOD is a record of their glory, their demise and the final days of those left alive as they desperately try to evade a lethal and relentless assassin.
When did you first know you were going to write this particular book?
1989. Back then it was the desire to tell a story of two old soldiers, buddies all their lives, crumbling apart from a life of war, with only each other to rely on as an enemy from their past came after them.  All these years later it became a more layered narrative, an exploration of how they and their old mercenary crew fell apart, a glimpse also of their glory years and the story also of the assassin hunting them down.
Faded glory and absent comrades are a great theme in the book – what is it about the 'old soldier' motif that's so attractive to you as a writer?
It's many things all bound up.  They're more vulnerable.  This particular crew of soldiers were so badass in their prime, winning every purse, that it wouldn't have been that interesting to focus on them back then.  But having saved each other's lives so often, there are debts of honour that will now make them take risks for each other.  There is an ennui that pervades our middle age, when the people that made us who we are drift slowly away, leaving us only the joy of having known them, something we treasure and, in Gant and Shale's case, honour enough to act on when these old friends are dying, and in so honouring perhaps do one good thing before their own time is up.
SNAKEWOOD was a fantasy twenty years in the making: can you tell us a bit about the path to publication?
I finally got my head together and researched and wrote the novel over a ten year span, a growing family edging its progress to the corners of my days.  I finished the first draft in February 2013, and started querying literary agents in May.  Jamie Cowen, of the Ampersand Agency, expressed an interest in reading the full manuscript in December 2013 and offered to represent me the following month.  He helped me get the manuscript into shape for a pitch to publishers and in the summer of 2014 approached Orbit, who appeared to quite like it! Now the editing's done and the first hardbacks have just arrived from the printers, the culmination of all those years of work and a wonderful collaboration with the brilliant Jamie and everyone at Orbit.
Who inspires you as a writer?
I have favourite writers, Hilary Mantel, Ian McEwan, Annie Proulx, and many others who write exquisite prose in the service of magnificent and moving stories.  While I'm a sucker for a great page turner, and I'm looking at you Tim Powers, I am also inspired by those writers who deliver hugely original and/or well realised worlds, from the master, Tolkien, to the strange and vivid worlds of John Crowley, Jeff Vandermeer, Robert Holdstock, Brian Aldiss, Jack Vance and Hannu Rajaniemi.  Then there are the writers who deliver on all three, such as David Mitchell and China Miéville.
SNAKEWOOD would definitely fall into that category of 'strange and vivid worlds', with its varied poisons and 'fightbrews' (potions taken by soldiers to enhance their fighting skill) made from ingredients found naturally in their world. No other fantasy writer has explored this in quite the same way – how did this change the story you were writing?
It is in the story's DNA, as all magic systems must be.  The power of the One Ring in Middle-earth moves every living thing in it like the tides as it journeys south with Frodo.  In my own world of Sarun, the magic is in the plant life; it is widespread, capable of being harnessed by anyone who can figure out the recipes with which to make effective magic of it.  Such power is inevitably held with those who know and own the recipes, and can thus control the rest, not unlike the control of literacy in the dark to middle ages.  The political order of the world is shaped by the knowledge of 'plant' and the race to innovate and learn new recipes.  Such things therefore govern trade, conspiracies, conquests and alliances.
Clearly Quentin Tarantino would have to direct any adaptation of SNAKEWOOD – a dark and gritty tale of assassins, soldiers and mercenaries on the run – but who would be your dream cast?
This was rather harder than I first thought! I see Javier Bardem as Gant, because I've seen him be a complete badass and yet he has a sensitive, expressive quality, softly spoken, perfect for an old mercenary that holds a strong love for old friends.  Shale, his lifelong buddy and in a way his rock is more Russell Crowe, all Gladiator – calm, ruthless and more stony in demeanour.  Karen Gillan would be a great Galathia, a vengeful young princess estranged from her throne.  She could easily bring out Galathia's intelligence and rage.  Kailen, the genius former leader of Kailen's Twenty, has to be Gabriel Byrne.  He can transfix you with those eyes, he has a great presence, commanding authority, but can give the impression of being able to crush you with his eloquence or slit your throat just as easily!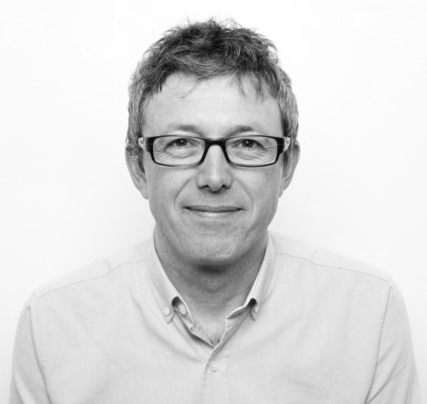 ADRIAN SELBY studied creative writing at university before embarking on a career in video game production. He is a Tolkien fanatic and an online gaming addict, and lives with his wife and family on the south coast of England. His debut novel Snakewood is an epic and inventive fantasy about a company of mercenaries and the assassin trying to destroy them. You can find Adrian on Twitter, tweeting as @adrianlselby.