SOUL OF THE WORLD by David Mealing is available now!
- The Orbit Team - June 29th, 2017
"An impressive fantasy debut by Mealing with three main compelling characters
and a unique magic system sure to capture a fantasy reader's attention."
— RT Book Reviews
"Strong characters and rich worldbuilding."
— Publishers Weekly
"A story of magic, ambition, greed, betrayal, and war."
— Booklist
David Mealing's SOUL OF THE WORLD released this week in print, digital, and audio formats. If you love rich world-building, complex magic systems, and high-stakes battles you're going to love SOUL OF THE WORLD and the Ascension Cycle. Read the first chapter now, or start your journey by checking out the map of the Sarresant colonies illustrated by Tim Paul.
Click to Enlarge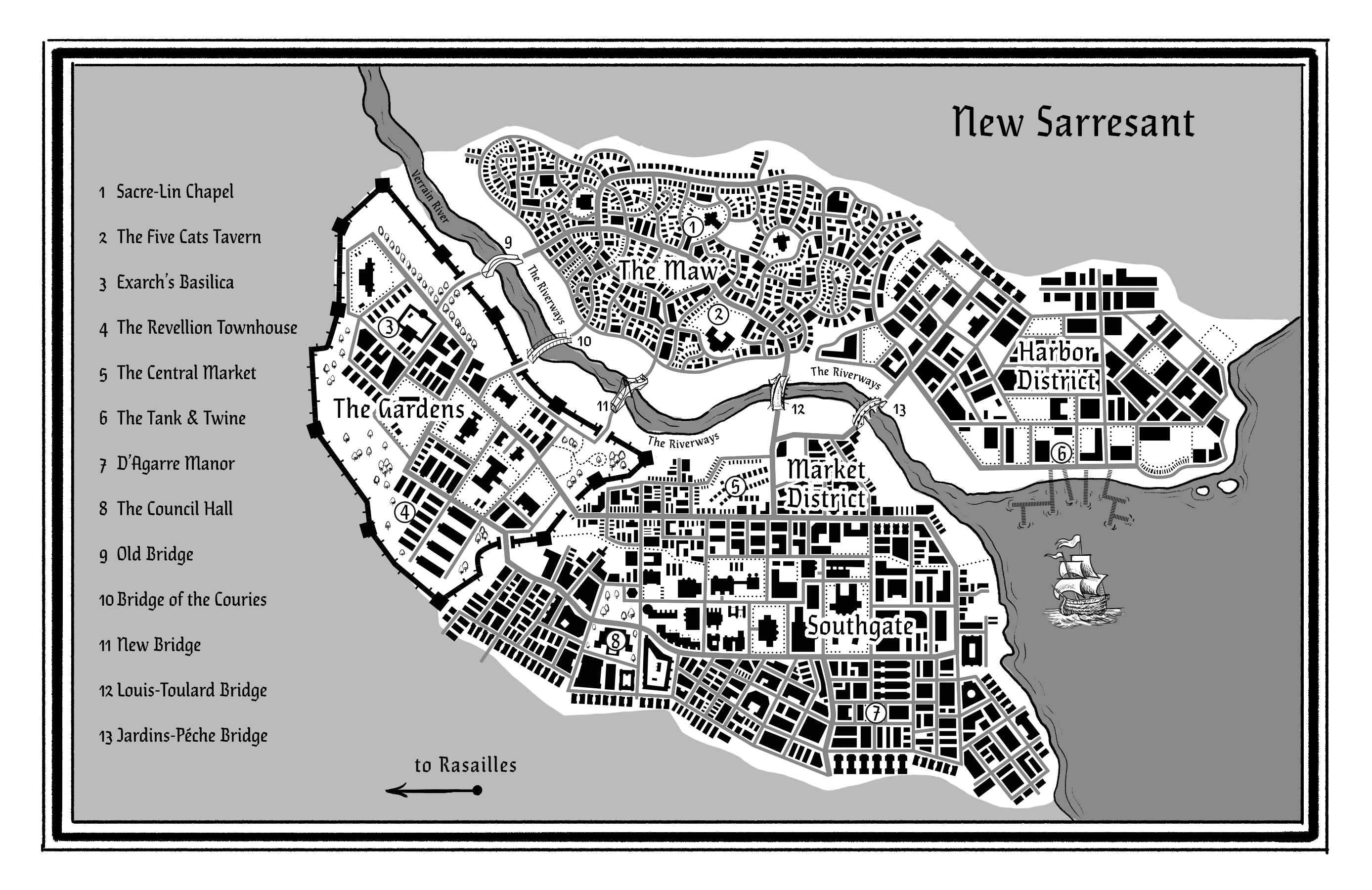 Click to Enlarge
Tags: David Mealing, epic fantasy, Soul of the World, The Ascension Cycle