Excerpt Reveal: THE DEFIANT HEIR by Melissa Caruso
Did you love THE TETHERED MAGE (US | UK | AUS)? Can't wait dive back into Amalia and Zaira's world?
I couldn't either. So this winter, I traveled to Venice—which is almost as magical as Raverra—and brought along some props to help me truly enjoy the view.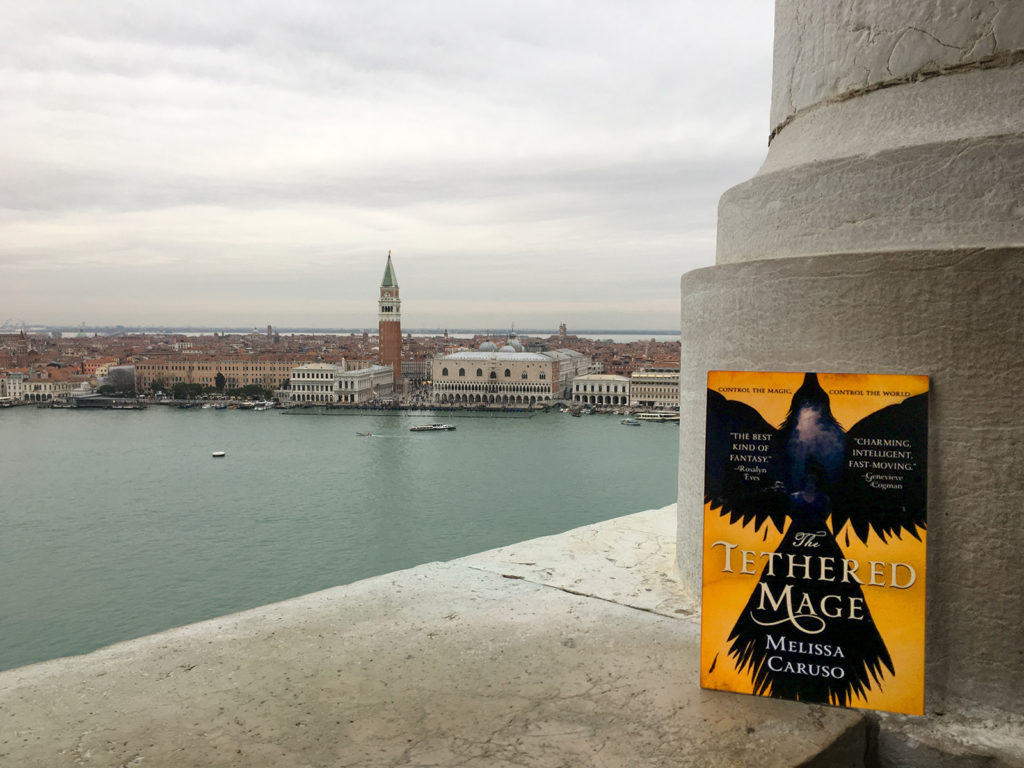 As I explored the narrow, winding streets of the city, I could imagine stumbling upon Zaira bursting into flame or spotting Amalia floating past in a stately Cornaro gondola. Touring the Doge's palace, I almost expected to overhear La Contessa negotiating consequential matters of state. The experience was a testament to both the enduring grandeur of Venice and the descriptive power of Melissa Caruso's prose.
If you haven't picked up THE TETHERED MAGE, what are you waiting for? And if you're looking forward to returning to Raverra, THE DEFIANT HEIR is now available for preorder:
US: Amazon | Barnes & Noble | Books-A-Million | Google Play | iBooks | Indiebound | Kobo | Chapters
UK: Amazon | Google Play | iTunes | Kobo | Waterstones | More Stores
To tide you over until your copy of THE DEFIANT HEIR arrives, here's a sneak preview!