Cover Reveal: THE EMPIRE OF ASHES by Anthony Ryan
Powerful magic.
Epic adventure.
A desperate battle to defeat an ancient evil.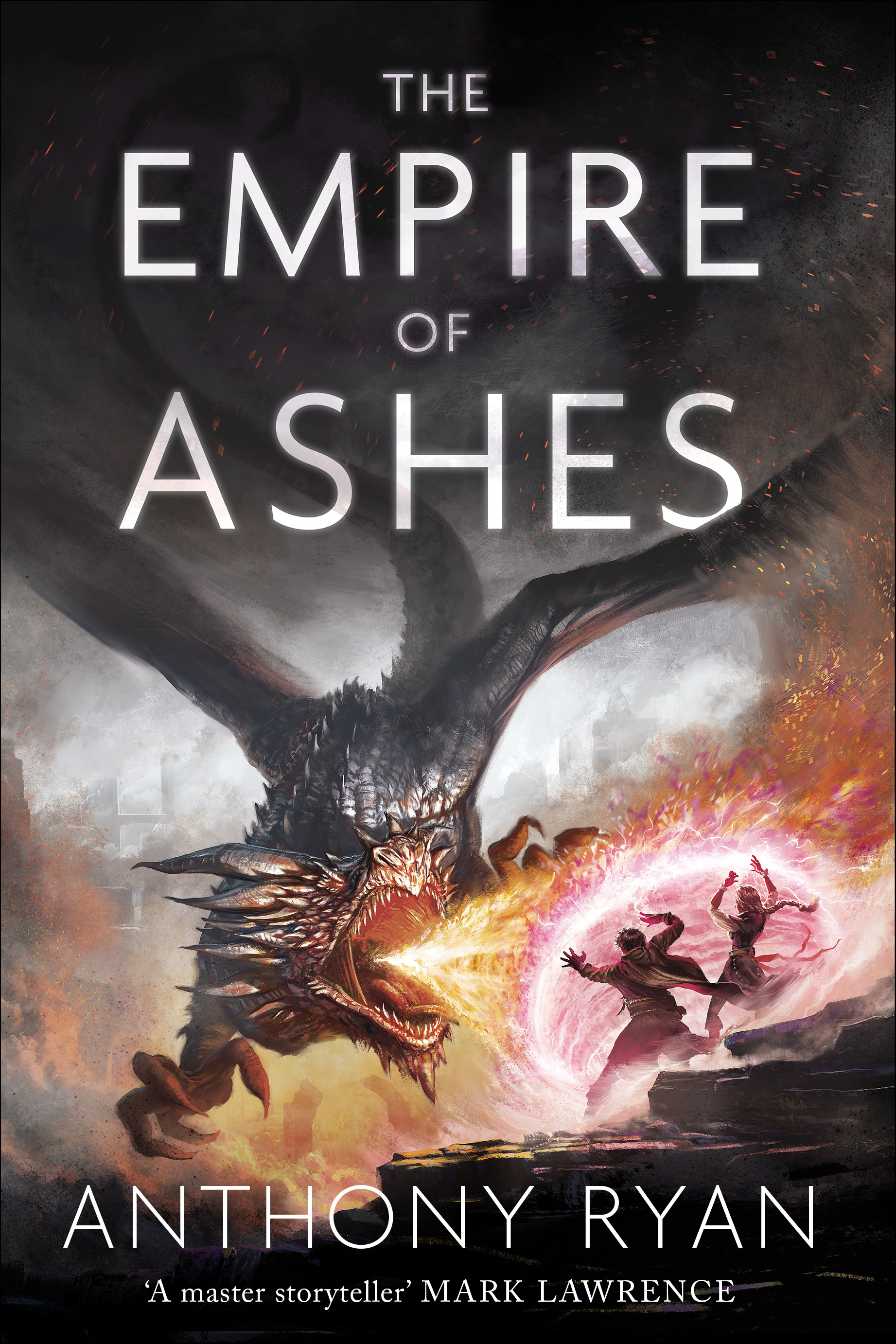 We're thrilled to unveil the cover for THE EMPIRE OF ASHES [UK/ANZ] – the fiery conclusion to Anthony Ryan's Draconis Memoria series – with art by Jeff Read and design by our very own Nico Taylor.
We publish in July, so there's still time for you to dive into this stunning series of exploration and warfare, explosive magic, spies and assassins – and an ancient power which seeks to reduce the world to ashes. The adventure begins with THE WAKING FIRE [UK/ANZ] and continues with THE LEGION OF FLAME [UK/ANZ]. THE EMPIRE OF ASHES will publish in hardback, trade format, audio and ebook on 5th July.
Here's what people have been saying about Draconis Memoria:
'Fabulous . . . Sure to be another fantasy classic' Huffington Post UK

'The world Ryan has created for his new dragon adventure is a joy to visualise' SciFiNow
'A fascinating world packed with dragons, pirates, political machinations and an interesting magic system to boot' Fantasy Faction

'A marvellous piece of imagination with plenty of twists, a refreshingly different setting, and excellent world-building' Mark Lawrence

'Memorable characters and great action' Django Wexler
'Excellent epic fantasy' BookBag