Cover Launch: SPLINTERED SUNS by Michael Cobley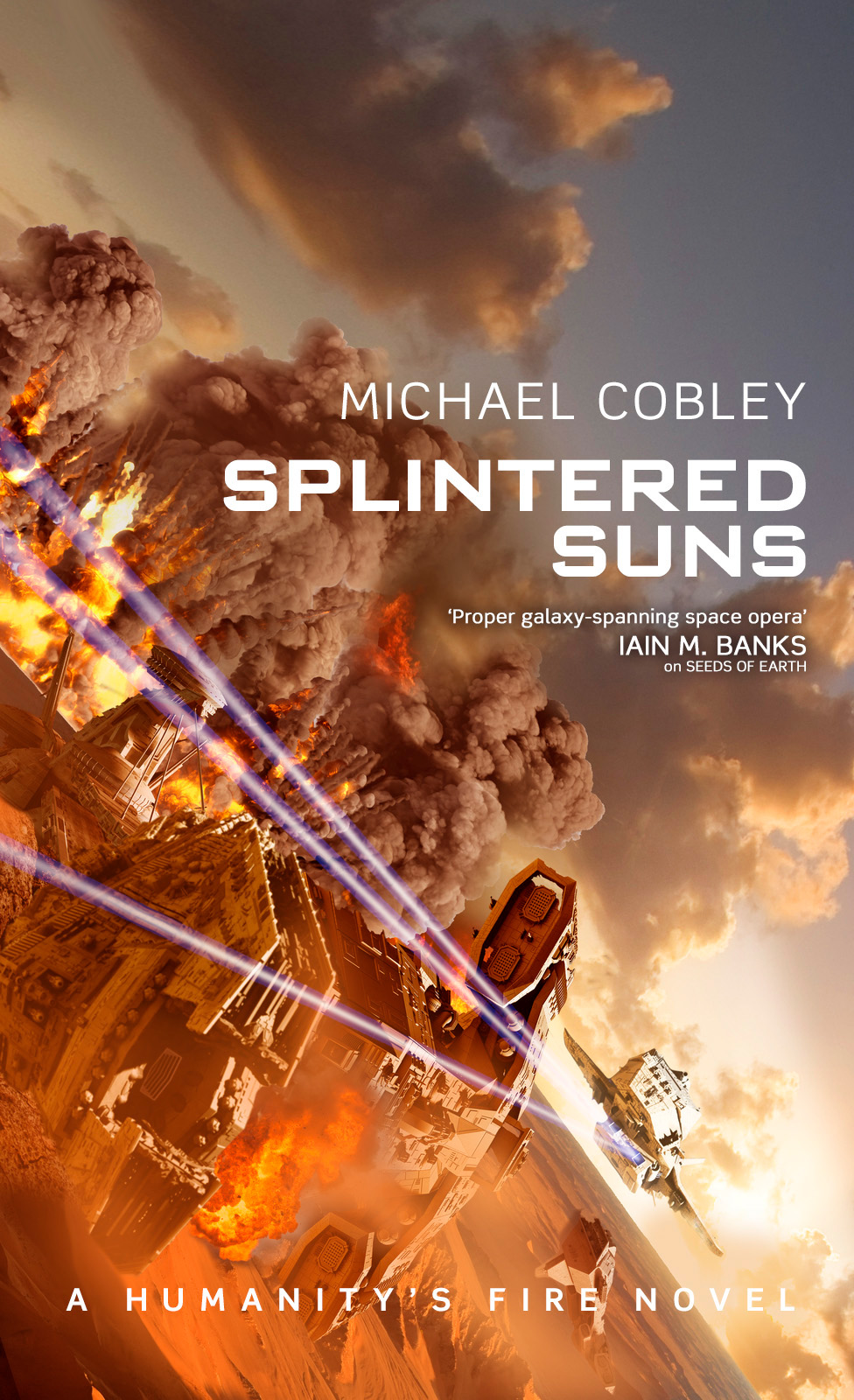 Here at Orbit we love an action-packed, galaxy-spanning space opera, and Michael Cobley's new Humanity's Fire novel, SPLINTERED SUNS (UK|US|ANZ), ticks all the boxes! With a spaceship crewed by rogues and scoundrels, this latest offering from the author of Seeds of Earth is perfect for fans of Star Wars, Firefly or Farscape  Feast your eyes on the recently revealed cover below:
Illustration by Steve Stone. Design by Charlotte Stroomer.
Splintered Suns will hit the shops in December. Read on for a taste of what's in store:
For Pyke and his crew it should have been just another heist. Travel to a backwater desert planet, break into a museum, steal a tracking device then use it to find a ship buried in the planet's vast and trackless sandy wastes.
Except that the museum vault is a bio-engineered chamber, and the tracking device is sought after by another gang of treasure hunters led by an old adversary of Pyke's, the devious Raven Kaligara. Also, the ship is a quarter of a million years old and about two kilometres long and somewhere aboard it is the Essavyr Key, a relic to unlock all the treasures and technologies of a lost civilisation . . .