EMPIRE OF SAND optioned for TV
As announced exclusively in Variety, Tasha Suri's debut novel, the Mughal India-inspired fantasy Empire of Sand, has been optioned for TV by production companies Kronicle Media, Amyale and Rebel Maverick, with Sadia Ash to write the pilot.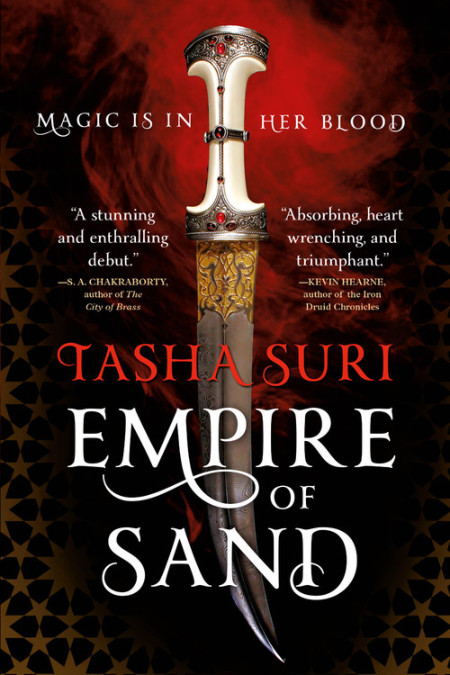 Haven't read Empire of Sand yet? Now's the perfect time to start.
Purchase in the US:Amazon | Barnes & Noble | Books-A-Million | Google Play | iBooks | Indiebound | Kobo | Chapters
Purchase in the UK: Amazon | Google Play | iTunes | Kobo | Waterstones | More Stores
A nobleman's daughter with magic in her blood. An empire built on the dreams of enslaved gods.

The Amrithi are outcasts; nomads descended of desert spirits, they are coveted and persecuted throughout the Empire for the power in their blood. Mehr is the illegitimate daughter of an imperial governor and an exiled Amrithi mother she can barely remember, but whose face and magic she has inherited.

When Mehr's power comes to the attention of the Emperor's most feared mystics, she must use every ounce of will, subtlety, and power she possesses to resist their cruel agenda.

Should she fail, the gods themselves may awaken seeking vengeance…
Tasha Suri was born in London to Punjabi parents. She studied English and Creative Writing at Warwick University, and is now a cat-owning librarian in London. A love of period Bollywood films, history, and mythology led her to write South Asian-influenced fantasy. Visit her on Twitter @tashadrinkstea and on her website at https://tashasuri.com/.