Cover Launch: THE WOLF'S CALL by Anthony Ryan
Anthony Ryan's epic blockbuster BLOOD SONG (UK /ANZ) set the fantasy world alight in 2013, with its incredible mix of razor-sharp action and shadowy intrigue. The adventure continued in TOWER LORD (UK /ANZ) and was brought to a spectacular conclusion in QUEEN OF FIRE (UK /ANZ) , both New York Times bestsellers.
Now – having completed his superb Draconis Memoria trilogy – Anthony Ryan is returning to the world of his Raven's Shadow series with his brilliant new novel THE WOLF'S CALL (UK /ANZ). Here's the amazing cover . . .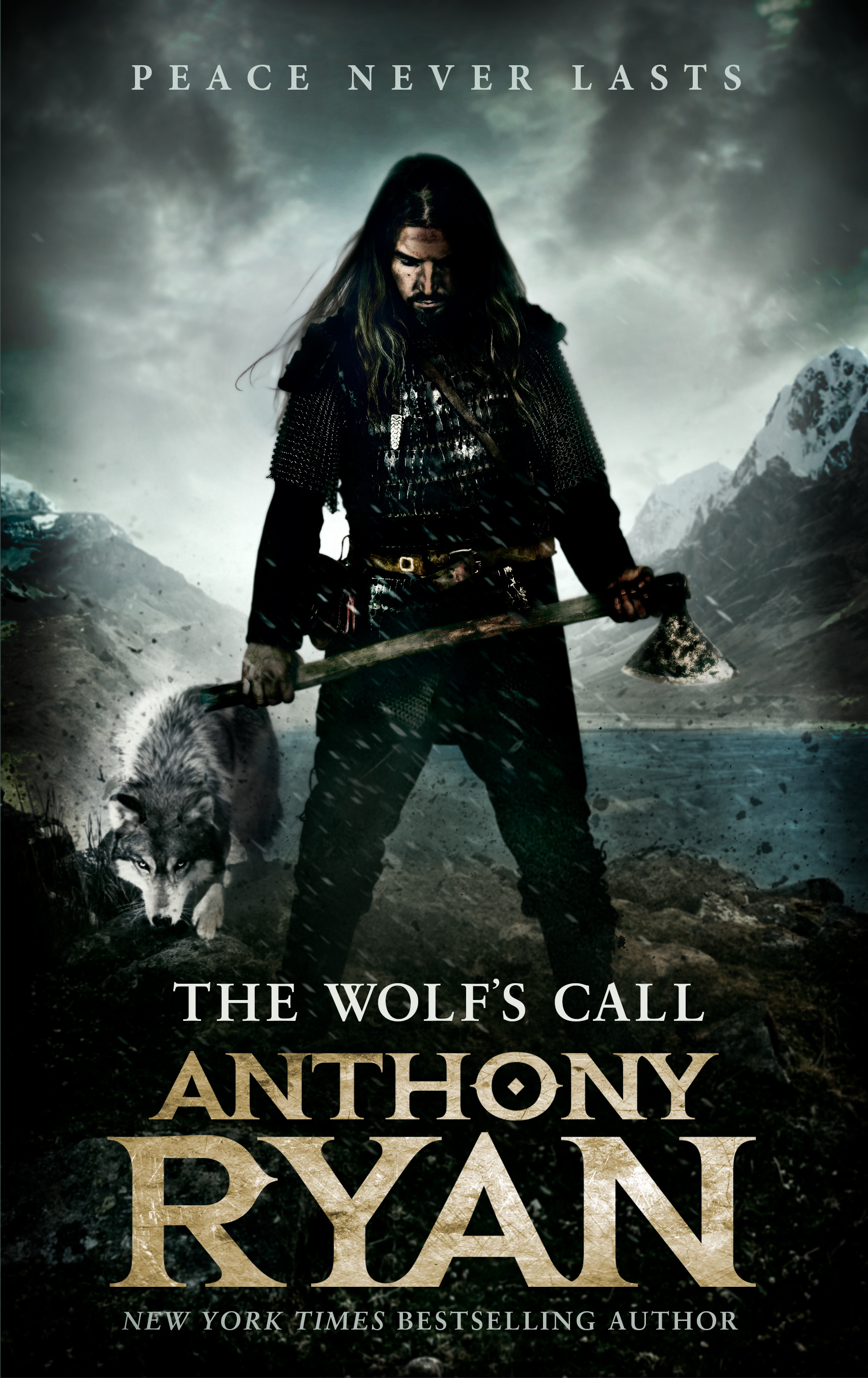 . . . and here's what you can expect from THE WOLF'S CALL!
Vaelin Al Sorna is a living legend. It was his leadership that overthrew empires, his sacrifice that saved the Unified Realm from destruction. Now he lives a quiet life, his days of warfare behind him.
Yet whispers have spread across the sea of an army called the Steel Horde, led by a man who believes himself a god. When Vaelin learns that Sherin, the woman he lost long ago, has fallen into the Horde's grasp, he resolves to confront this powerful new threat.
This vow leads him to the realms of the Merchant Kings – a dangerous land ruled by honour and intrigue. And as the drums of war echo across kingdoms riven by conflict, Vaelin learns that there are some battles even he cannot hope to win.
We publish THE WOLF'S CALL in July in hardback, trade paperback, ebook and audio.
Follow Anthony Ryan on Twitter and at his website.
Praise for Anthony Ryan
'A master storyteller' – Mark Lawrence
'Fabulous . . . Sure to be another fantasy classic' – Huffington Post UK
'Memorable characters and great action' – Django Wexler
'The world Ryan has created for his dragon adventure is a joy to visualise' – SciFiNow
'Excellent epic fantasy' – BookBag