Cover Launch: DOWN AMONG THE DEAD by K. B. Wagers
Can't wait to return to the adventures of Hail Bristol, gunrunner empress, as she navigates tricky alien politics and deadly plots? Waiting to see if this time, the galaxy will implode in interspecies war?
DOWN AMONG THE DEAD, the second book of K. B. Wagers's Farian War trilogy and sequel to THERE BEFORE THE CHAOS (US | UK), arrives this winter—but meanwhile, check out this gorgeous cover designed by Lauren Panepinto, with art by Stephan Martiniere!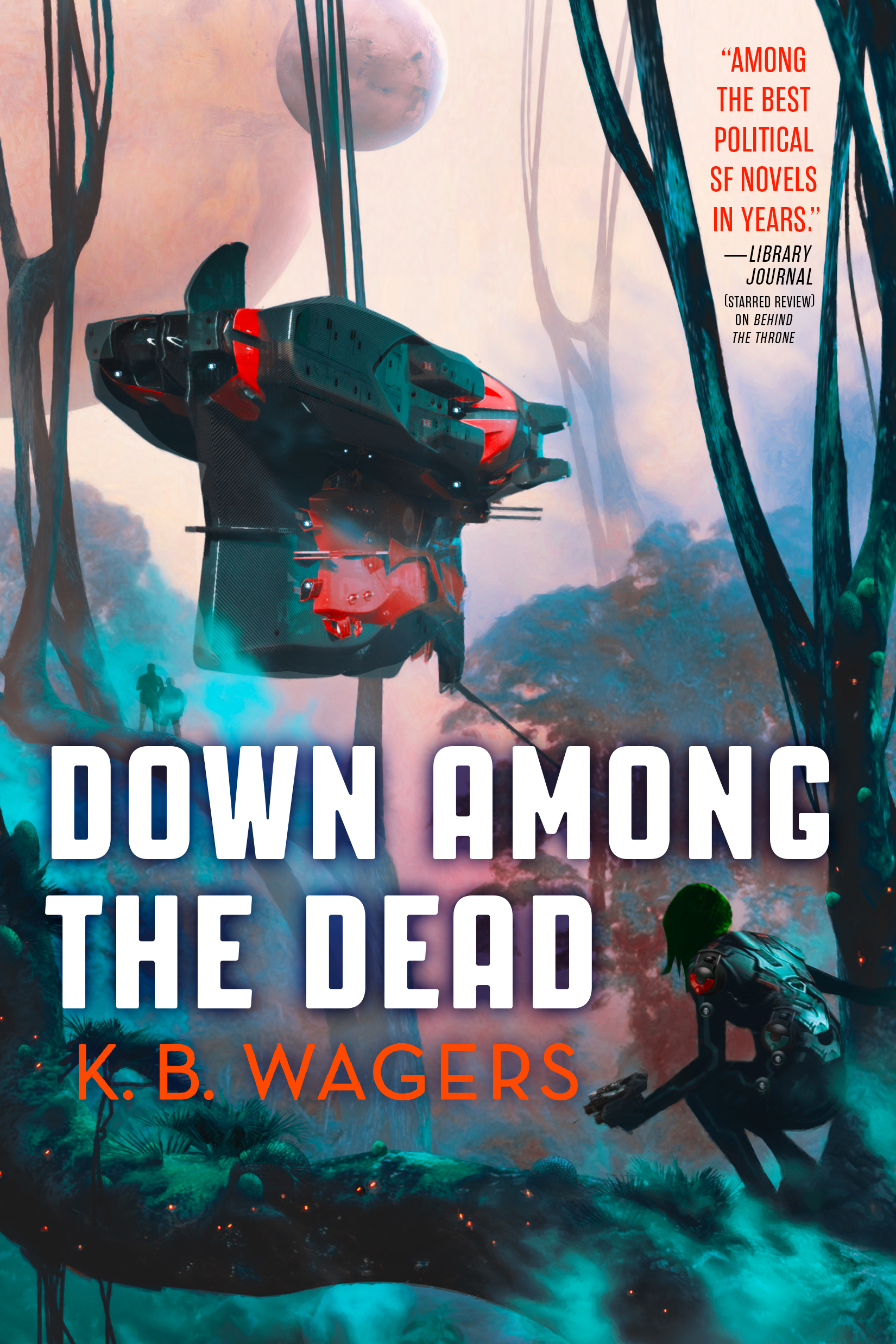 In a surprise attack that killed many of her dearest subjects, Hail Bristol, empress of Indrana, has been captured by the Shen—the most ruthless and fearsome aliens humanity has ever encountered. As she plots her escape, the centuries-long war between her captors and the Farians, their mortal enemies and Indrana's oldest allies, finally comes to a head.

When her captors reveal a shocking vision of the future, Hail must make the unexpectedly difficult decision she's been avoiding: whether to back the Shen or the Farians.

Staying neutral is no longer an option. Will Hail fight? Or will she fall?