Acquisition Announcement: THE JASMINE THRONE by Tasha Suri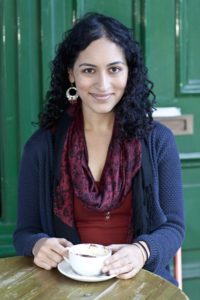 We are delighted to announce that Orbit has acquired a new epic fantasy trilogy by Tasha Suri, the award-winning author of EMPIRE OF SAND and REALM OF ASH. The first book in the series, THE JASMINE THRONE, will publish in Spring 2021.
Inspired by the history and epics of India, THE JASMINE THRONE follows a captive princess and a servant in possession of forbidden magic as they become unlikely allies on a dark journey to save their empire from a tyrant king. With her signature "lyrical prose, intricate world building, beautifully imagined characters, and compelling immersive folklore," (Booklist) Suri has created a sweeping tale about powerful women looking to claim their rightful inheritances, replete with grand and ancient magic, and set in a world where lush forests and crumbling temples have secrets at their hearts. We are so excited for you to read it next year!
---
Imprisoned by her dictator brother, Malini spends her days in isolation in the Hirana: an ancient temple that was once the source of the powerful, magical deathless waters — but is now little more than a decaying ruin.
Priya is a maidservant, one among several who make the treacherous journey to the top of the Hirana every night to clean Malini's chambers. She is happy to be an anonymous drudge, so long as it keeps anyone from guessing the dangerous secret she hides.
But when Malini accidentally bears witness to Priya's true nature, their destinies become irrevocably tangled. One is a vengeful princess seeking to depose her brother from his throne. The other is a priestess seeking to find her family. Together, they will change the fate of an empire.
---
While you (impatiently) wait for THE JASMINE THRONE, you can read Tasha's captivating standalone fantasy novels, EMPIRE OF SAND (US | UK) and REALM OF ASH (US | UK). And be sure to follow her on Twitter for more news: @tashadrinkstea.