Cover Launch: CHAOS VECTOR by Megan E. O'Keefe
Last year, VELOCITY WEAPON (US | UK)  took the sci-fi world by storm with its brilliant plot twists, widescreen space battles, and deep questions about AI and the future of humanity. It garnered a nomination for The Philip K Dick Award for Best Novel and got rave reviews across the industry:
"This is a sweeping space opera with scope and vision, tremendously readable"—Locus
"Outstanding space opera where the politics and world building of The Expanse series meets the forward-thinking AI elements of Ancillary Justice."—Michael Mammay, author of Planetside
"Full of twists, feints, and deception, O'Keefe's latest presents a visionary world rife with political intrigue and space adventure."—Booklist (starred review)
"Meticulously plotted, edge-of-your-seat space opera with a soul." — Kirkus
Now, get ready, for the second book in The Protectorate Series to continue the adventure this July! To whet your appetite, we've got an incredible cover with art by Sparth and designed by Lauren Panepinto: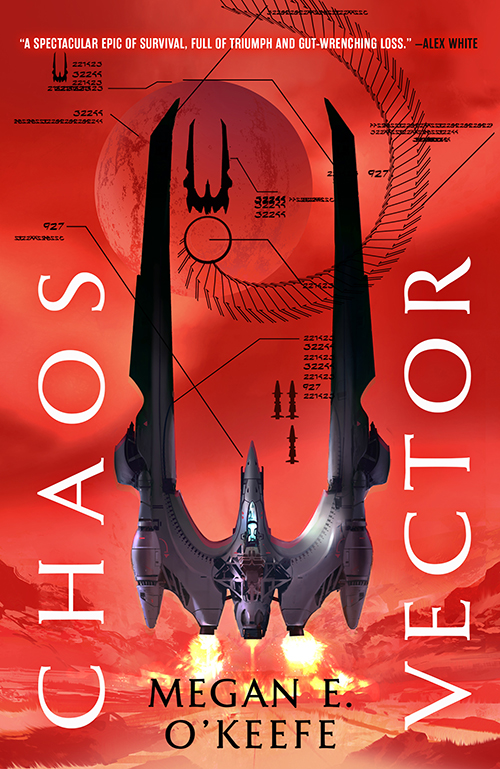 You can pre-order CHAOS VECTOR here: (Pre-order in the US | Pre-order in the UK) Or, if you haven't already jumped aboard this daring space adventure, try this sample from Velocity Weapon now!