Acquisition Announcement: Orbit has acquired a new trilogy from R. S. Ford!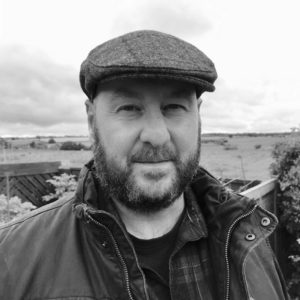 Are you looking for the next big epic fantasy series? Orbit is thrilled to announce the acquisition of a brand-new trilogy from author R. S. Ford. With a unique magic system inspired by inventors and artificers, and a compelling cast of characters, this new series follows one family as they struggle to stop a dark revolution from tearing their country – and their family – apart.
The nation of Torwyn is ruled by the Guilds – a powerful group of families who control the country's varying magical and mechanical industries. Over centuries the influence of the Guilds has grown, and now the people of Torwyn revere these idols of industry more than their history. But the once powerful Draconate Ministry has a new leader, and he is determined to restore the power of his faith. When a foreign emissary travels to Torwyn to broker peace, Lady Rosomon, matriarch of the Hawkspur Guild, is summoned to the capital with her children. Before she knows it, her heirs – an artificer, a mage-turned-diplomat, and a military captain – are sent to the far reaches of the nation, each with their own personal quest to defend Torwyn from those who would see it burn. 
This trilogy is truly epic in scale, engineering a brilliant tale of impending revolution, prophesied draconic gods, magical artifice creations, loyalty, family, and more—a real doorstopper. You don't want to miss out on this one, publishing in early 2022. Follow the author on Twitter to learn more about the lore.
Orbit US editor Bradley Englert acquired the trilogy for World rights from John Jarrold.