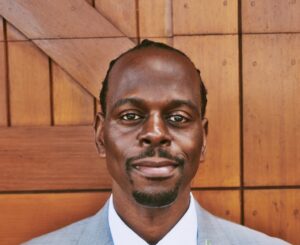 Our friends at the Fantasy Inn shared the exciting news  that Orbit UK has acquired P. Djèlí Clark's phenomenal debut novel, A MASTER OF DJINN (UK|ANZ).
Set in an alternate version of Cairo, where djinn live and work alongside people, A MASTER OF DJINN follows special investigator Fatma el-Sha'arawi, as she tries to get to the bottom of a mysterious case involving magic and murder.
The good news is there's not long to wait! A MASTER OF DJINN is set to publish in the UK this summer, with an early ebook in May followed by a paperback release in August. And if that isn't enough to get you excited, here's a few more reasons:
'Clever, wickedly fun . . . with an excellent balance of humour and heart. I loved it'
S. A. Chakraborty, bestselling author of The City of Brass
'A Master of Djinn has all the tricky twists I want in a police procedural and all the djinns, magic and wonder I want from fantasy'
Mary Robinette Kowal, Hugo and Nebula award-winning author of The Calculating Stars
'An epic tale of magic and mystery, this is sure to wow'
Publishers Weekly
'A Master of Djinn is everything you might expect from Clark: cinematic action, a radical reimagining of real history, and magic on every page. I loved it'
Alix E. Harrow, author of The Ten Thousand Doors of January
'The kind of book you don't want to put down'
Marie Brennan, World Fantasy and Hugo Award-nominated author
About the author:
Born in New York and raised mostly in Houston, P. Djèlí Clark spent the formative years of his life in the homeland of his parents, Trinidad and Tobago. He is the author of the novellas The Black God's Drums; The Haunting of Tram Car 015 and A Dead Djinn in Cairo. His short story 'The Secret Lives of the Nine Negro Teeth of George Washington' has earned him both a Nebula and Locus award. He currently resides in New England and ruminates on issues of diversity in speculative fiction. A Master of Djinn is his debut novel.
Follw P. Djeli Clark on Twitter at @pdjeliclark
Author photo by Le Image Inc., Brooklyn, NY