I live at my desk.
It's the part I like least about being a writer. Most of it is pretty awesome, but spending six to eight hours at a desk every day is no fun. Even in my other career, as a freelance journalist, I spend far more time at my desk than I'd like. Used to be that journalism was about shoe leather and getting out of the office to meet sources; that's a little tricky when my sources can just as easily be from six time zones away, and when interviews are conducted by Skype. Most walking I do is between desk and kitchen, to get more coffee.
Over the years, I've become very used to working by myself. So when Gemma (Orbit's publicist) suggested we head out on tour in support of TRACER, visiting various bookshops across the UK to meet staff and sign copies, part of me was like, "You mean talk to people? In person? Do I have to wear real clothes, and not just boxer shorts?"
Fortunately, my brain leapt in before I said something stupid, and told her this would be a great idea. So she and I set off from Kings Cross in London on a seriously epic tour, bracketing the book's UK release date: seven bookshops, six cities, three days.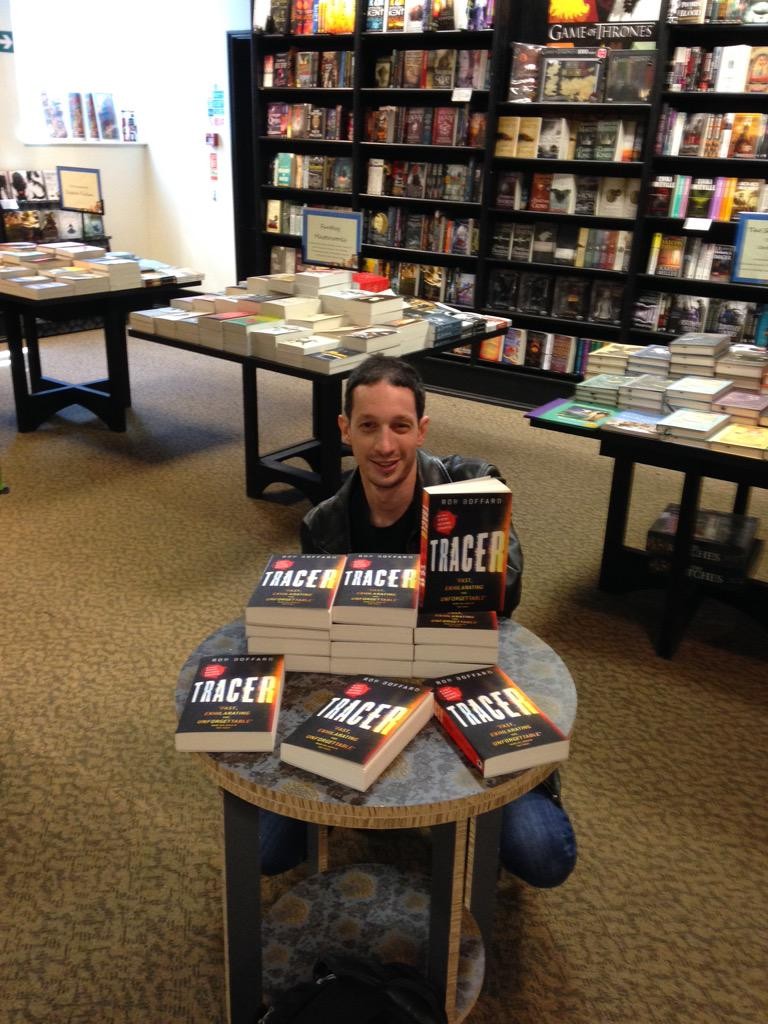 (more…)