Orcs
0-316-03370-7 | 978-0-316-03370-1 | TRADE PAPERBACK | FAN | US: $14.99 | 9/8/2008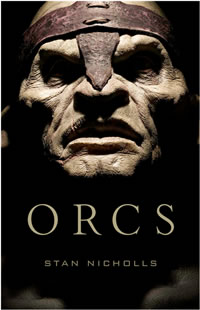 "Look at me. Look at the Orc."
"There is fear and hatred in your eyes. To you I am a monster, a skulker in the shadows, a fiend to scare your children with. A creature to be hunted down and slaughtered like a beast in the fields.
It is time you pay heed to the beast. And see the beast in yourself. I have your fear. But I have earned your respect.
Hear my story. Feel the flow of blood and be thankful. Thankful that it was me, not you, who bore the sword. Thankful to the orcs; born to fight, destined to win peace for all."
Told from the viewpoint of the Orcs, this book will change the way you feel about fantasy's bad guys forever.
The Riven Kingdom
0-316-00836-2 | 978-0-316-00836-5 | MASS MARKET | FAN | US: $7.99 | CA: 9.50 | 9/1/2008
The King of Ethrea is dying. His only surviving heir is the Princess Rhian. But if her enemies have their way, Ethrea will not be ruled by a woman.
Dexterity Jones is a toymaker. To protect Princess Rhian and his country, he must place his trust in an exile from Mijak. Yet, as Ethrea comes ever closer to civil war, a greater danger awaits.
Across the sea, an Empress has already slaughtered millions in the name of her god. And the war will not end -until the world kneels before her
Hunter's Prayer
0-316-00176-7 | 978-0-316-00176-2 | MASS MARKET | FAN | US: $7.99 | CA: 9.50 | 9/1/2008 |
Another night on the Nightside…An ancient evil looms over Santa Luz. Prostitutes are showing up dead and eviscerated. And Jill Kismet just might be able to get her revenge against an old enemy.
There's just one problem. Someone wants Jill dead–again. And if they have to open up Hell itself to kill her, they will.
Sometimes, even when you're Jill Kismet, you don't have a prayer…
Debatable Space
0-316-06809-8 | 978-0-316-06809-3 | MASS MARKET | SCI FIC | $7.99 | 9.50 | 9/1/2008 |
Flanagan (who is, for want of a better word, a pirate) has a plan. It seems relatively simple: kidnap Lena, the Cheo's daughter, demand a vast ransom for her safe return, sit back and wait.
Only the Cheo, despotic ruler of the known universe, isn't playing ball. Flanagan and his crew have seen this before, of course, but since they've learned a few tricks from the bad old days and since they know something about Lena that should make the plan foolproof, the Cheo's defiance is a major setback. It is a situation that calls for extreme measures.
Luckily, Flanagan has considerable experience in this area …
The Company
0-316-03853-9 | 978-0-316-03853-9 | HARDCOVER BOOK | FAN | US: $24.99 | CA: $27.99 | 10/29/2008
Hoping for a better life, five war veterans colonize an abandoned island. They take with them everything they could possibly need – food, clothes, tools, weapons, even wives.
But an unanticipated discovery shatters their dream and replaces it with a very different one. The colonists feel sure that their friendship will keep them together. Only then do they begin to realize that they've brought with them rather more than they bargained for.
For one of them, it seems, has been hiding a terrible secret from the rest of the company. And when the truth begins to emerge, it soon becomes clear that the war is far from over.
With masterful storytelling, irresistible wit, and extraordinary insight into human nature, K.J. Parker is widely acknowledged as one of the most original and exciting fantasy writers of modern times. THE COMPANY, K.J. Parker's first stand-alone novel, is a tour de force from an author who is changing the face of the fantasy genre.
The Reality Dysfunction
0-316-02180-6 | 978-0-316-02180-7 | TRADE PAPERBACK | FIC | US: $16.99 | CA: $18.99 | 10/8/2008
Joshua Calvert, owner of the Lady Macbeth, is cursed by his good luck; Ione Saldana, Lord of Ruin, is cursed by her royal birth; colonists trapped on the stinking jungle world Lalonde are cursed by their faith; entire planets are simply cursed…
And a data chip from a long-extinct alien race, the Laymil, holds the only clue to what the phenomenon is – a force unknown to science, an invasion unknown to history. The Laymil called it "the Reality Dysfunction."
But they might have called it Hell…
The Way of Shadows
Brent Weeks
0-316-03367-7 | 978-0-316-03367-1 | MASS MARKET | FAN | US: $7.99 | $9.50 | 10/1/2008
For Durzo Blint, assassination is an art-and he is the city's most accomplished artist.
For Kyllar Stern, survival is essential. As a guild rat, he's learned to judge people quickly-and to take risks. Risks like apprenticing himself to Durzo Blint.
But to be accepted, he must turn his back on everything he has ever known.
The perfect killer has no friends. He only has targets.
Deep Water
0-316-03563-7 | 978-0-316-03563-7 | TRADE PAPERBACK | FAN | US: $12.99 | $14.50 | 11/12/2008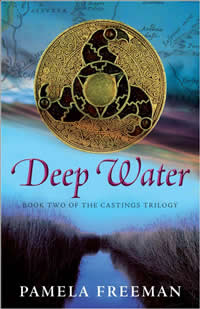 When Acton's people journeyed through Death Pass a millenia ago, the Eleven Domains were irrevocably changed. The original inhabitants were forced onto the Road, breeding centuries of resentment. But what really happened at Death Pass?
Bramble will gain unexpected insight into her land's history by using wild magic, discovering that perhaps the past is not etched in stone.
Ash will set out to discover why his father did not teach him the secret songs of the Travelers.
Saker will see his plans come to fruition as the dead walk in ever increasing numbers. The ultimate answers to the past and future of their land are hidden in time and lie in deep water…
Shadow's Edge
Brent Weeks
0-316-03365-0 | 978-0-316-03365-7 | MASS MARKET | FAN | US: $7.99 | $9.50 | 11/1/2008
Warning – if you have not read The Way of Shadows, the following description contains spoilers!Kylar Stern has rejected the assassin's life. The Godking's successful coup has left Kylar's master, Durzo, and his best friend, Logan, dead. He is starting over: new city, new friends, and new profession. But when he learns that Logan might actually be alive and in hiding, Kylar is faced with an agonizing choice: will he give up the way of shadows forever and live in peace with his new family, or will he risk everything by taking on the ultimate hit?
Orphan's Alliance
0-316-00174-0 | 978-0-316-00174-8 | MASS MARKET | SCI FIC | US: $7.99 | $9.50 | 11/1/2008
Humans have been discovered on the Outworlds. And the Army decides to send emissaries. Emissaries like Jason Wander.
As intraplanetary conflicts rage around him, and the personal stakes get ever higher, Jason finds that playing planet-hopping politician can be harder than commanding armies.
When a united mankind squares off to battle the Slugs for a precious interstellar crossroad, Jason will discover that the most dangerous enemy may be the one he least expects.
Dark Heart
0-316-00716-1 | 978-0-316-00716-0 | MASS MARKET | FAN | US: $7.99 | $9.50 | 12/1/2008
Noetos and his reluctant companion are on the run. Hiding a powerful artifact from merciless pursuers, they know that time is against them. As the weather turns destructive, Noetos uses this to his advantage – but realizes that something terrible is about to be unleashed.
A continent away, Lenares now leads the Cosmographers following the death of her mistress. Trained to detect the presence of the Gods, she can find no evidence of the Father. Is it possible that a god can be dead? Could the resulting imbalance be the source of the worsening cataclysms?
Noetos and Lenares only have pieces of the puzzle — and the reality is far stranger than they could ever imagine.
Beyond the Shadows
Brent Weeks
0-316-03366-9 | 978-0-316-03366-4 | MASS MARKET | FAN | US: $7.99 | $9.50 | 12/1/2008 |
Logan Gyre is king of Cenaria, a country under siege, with a threadbare army and little hope. He has one chance – a desperate gamble, but one that could destroy his kingdom. In the north, the new Godking has a plan. If it comes to fruition, no one will have the power to stop him. Kylar Stern has no choice. To save his friends-and perhaps his enemies-he must accomplish the impossible: assassinate a goddess.
Beyond the Shadows is the action-packed conclusion to the Night Angel Trilogy.
The Neutronium Alchemist
0-316-02181-4 | 978-0-316-02181-4 | TRADE PAPERBACK | SCI FIC | US: $16.99 | $18.99 | 12/10/2008 |
The war of the Possessed has proved that souls are real, eternally suffering in the Beyond, desperate to escape. Across the galaxy, trauma-shocked humans ask, "Why fight an enemy you will become? Why live, die, exist at all?"
As the war rages on, Adamists and Edenists become allies; a 20th-century crime lord masterminds a conquering army; a seductress lays siege to a sentient habitat as she lures children to their doom; and a satanist's path of horror heads inexorably toward Earth.
But amid the devastation, some of the Possessed battle their own kind to save lives. For not all of the damned are evil…and heroes, too, are returning from the Beyond.
One More Bite
0-316-02209-8 | 978-0-316-02209-5 | TRADE PAPERBACK | FAN | US: $12.99 | $14.50 | 1/5/2009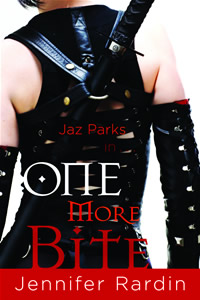 In the power vacuum left by the death of Edward "The Raptor" Samos, a struggle for supremacy has begun between his former allies: The Flock, The Valencian Weres and the Coven of Inverness. The CIA feels the balance must be maintained. So when an agent planted among the Weres discovers a plot to assassinate the Coven's leader, Jaz and Vayl are brought in to take out the woman hired to do the deed, a killer as wily and Gifted as themselves.
The Highlands of Scotland provide the background for a plot as twisted and strange as the ghost fanatics Jaz and her crew must mingle with as part of their mission's cover. And it is there, among murderers, demons and half-crazed relatives, that Jaz and Vayl will discover how far they're willing to go for love.
Hammer of God
0-316-00837-0 | 978-0-316-00837-2 | MASS MARKET | FAN | US: $7.99 | $9.50 | 1/1/2009
With Zandakar's dangerous identity revealed, Rhian finds herself upon a precarious throne. There are still powerful men who oppose her as queen … which means her fight for the crown might not be over. Even worse, the nations she needs to stand with her against the mighty warhost of Mijak challenge her right to head their armies.
Only the mysterious Emperor Han of Tzhung-tzhungchai is willing to believe she can lead them to victory. Only he and his witch-men truly understand the scope of the disaster waiting to engulf the world. But with Zandakar imprisoned and Dexterity banished from court, how can she hope to prevail and save Ethrea? What chance does she stand of saving the world? Must she trust the one man that logic suggests she can never trust again? Must she trust Zandakar, son of her greatest enemy?
The answers seem to lie with Emperor Han … but is he the true friend he pretends to be?
Only time will tell. And as Rhian struggles to keep her crown, the Empress of Mijak, her ruthless younger son Dmitrak and her bloodthirsty warriors sweep towards Ethrea, apparently unstoppable …
The Accidental Sorcerer
K.E. Mills
0-316-03542-4 | 978-0-316-03542-2 | MASS MARKET | FAN | US: $7.99 | $9.50 | 1/1/2009
Gerald Dunwoody is a wizard. Just not a particularly good one. He's blown up a factory, lost his job, and there's a chance that he's not really a Third Grade wizard after all. So it's off to New Ottosland to be the new Court Wizard for King Lional.
It's a shame that King Lional isn't the vain, self-centered young man he appeared to be. With a Princess in danger, a talking bird who can't stay out of trouble, and a kingdom to save, Gerald soon suspects that he might be out of his depth. And if he can't keep this job, how will he ever become the wizard he was destined to be…
THE ACCIDENTAL SORCERER is the first novel in the Rogue Agent trilogy, from one of fantasy's newest stars.
The Magician's Apprentice
0-316-03788-5 | 978-0-316-03788-4 | HARDCOVER BOOK | FAN | US: $24.99 | $27.99 | 2/23/2009
600 years before the events in the Black Magician Trilogy, the world was a very different place – both simpler and harsher. Magical healing had not yet been discovered, no guild existed and all magicians were black magicians.
But events are brewing that will lead nations into war, rival magicians into conflict, and spark an act of sorcery so brutal that its effects will be felt for centuries. . .
Matter
0-316-00537-1 | 978-0-316-00537-1 | TRADE PAPERBACK | SCI FIC | US: $12.99 | $14.50 | 2/10/2009
In a world renowned even within a galaxy full of wonders, a crime within a war. For one brother it means a desperate flight, and a search for the one – maybe two – people who could clear his name. For his brother it means a life lived under constant threat of treachery and murder. And for their sister, even without knowing the full truth, it means returning to a place she'd thought abandoned forever.
Only the sister is not what she once was; Djan Seriy Anaplian has changed almost beyond recognition to become an agent of the Culture's Special Circumstances section, charged with high-level interference in civilisations throughout the greater galaxy.
Concealing her new identity – and her particular set of abilities – might be a dangerous strategy, however. In the world to which Anaplian returns, nothing is quite as it seems; and determining the appropriate level of interference in someone else's war is never a simple matter.
MATTER is a novel of dazzling wit and serious purpose. An extraordinary feat of storytelling and breathtaking invention on a grand scale, it is a tour de force from a writer who has turned science fiction on its head.
The Naked God
0-316-02182-2 | 978-0-316-02182-1 | TRADE PAPERBACK | SCI FIC | US: $16.99 | $18.99 | 2/11/2009
On Earth, satanist Quinn Dexter possesses a new army of the damned, using them to initiate The Night's Dawn, the entropic annihilation of all Creation. At the same time, Joshua Calvert, master of the Lady Macbeth, seeks a miracle in a haystack: the truth behind a legend that 15,000 years ago the alien Tyrathca intercepted a single message from unexplored space beyond Orion:
"IT SEES THE UNIVERSE. IT CONTROLS EVERYTHING. OUR ARRIVAL WOKE IT."
Could a God be sleeping somewhere between the stars? And can Joshua possibly find this unknown Deity before The Night's Dawn devours the cosmos?
Hand of Isis
0-316-06802-0 | 978-0-316-06802-4 | TRADE PAPERBACK | FAN | US: $14.99 | $16.99 | 3/23/2009
Once, in a palace by the sea, there were three sisters born in the same year.
The eldest was born in the season of planting, when the waters of the Nile had receded once more and the land lay rich and fertile, warm and muddy and waiting for the sun to quicken everything to life. She was born in one of the small rooms behind the Court of Birds, and her mother was a serving woman who cooked and cleaned, but who one day had caught Ptolemy Auletes' eye. Her skin was honey, her eyes dark as the rich floodwaters. Her name was Iras.
The second sister was born under the clear stars of winter, while the land greened and grain ripened in the fields, when fig and peach trees nodded laden in the starry night. She was born in a great bedchamber with wide windows open to the sea, and five Greek physicians in attendance, for she was the daughter of Ptolemy Auletes' queen, and her name was Cleopatra.
The youngest sister was born as the earth died, as the stubble of the harvest withered in the fields beneath the scorching sun. She was born beside the fountain in the Court of Birds, because her mother was a blond slave girl from Thrace, and that was where her pains took her. Water fell from the sky and misted her upturned face. Her hair was the color of tarnished bronze, and her eyes were blue as the endless Egyptian sky. Her name was Charmian.
Once, in a palace by the sea, there were three sisters. All the stories begin so.
This Is Not a Game: A Novel
0-316-00315-8 | 978-0-316-00315-5 | HARDCOVER BOOK | SCI FIC | US: $24.99 | $27.99 | 3/24/2009
THIS IS NOT A GAME is a novel built around the coolest phenomenon in the world. That phenomenon is known as the Alternate Reality Game, or ARG. It's big, and it's getting bigger. It's immersive and massively interactive, and it's spreading through the Internet at the speed of light. To the player, the Alternate Reality Game has no boundaries. You can be standing in a parking lot, or a shopping center. A pay phone near you will ring, and on the other end will be someone demanding information. You'd better have the information handy.
ARGs combine video, text adventure, radio plays, audio, animation, improvisational theater, graphics, and story into an immersive experience.
Now, one of science fiction's most acclaimed writers, Walter Jon Williams, brings this extraordinary phenomenon to life in a pulse-pounding thriller. This is not a game. This is a novel that will blow your mind.