Orbit is about to publish the first book in a brand new series from No. 1 Sunday Times bestseller, Trudi Canavan. THIEF'S MAGIC is set in a brand new world and features all new characters.
To celebrate the release, Trudi Canavan is designing a one-of-a-kind ereader or tablet cover featuring one of her own beautiful illustrations, bringing two characters from THIEF'S MAGIC to life.
In a world where an industrial revolution is powered by magic, Tyen, a student of archaeology, unearths a sentient book called Vella. Once a young sorcerer-bookbinder, Vella was transformed into a useful tool by one of the greatest sorcerers of history. Since then she has been collecting information, including a vital clue to the disaster Tyen's world faces.
Elsewhere, in a land ruled by the priests, Rielle the dyer's daughter has been taught that to use magic is to steal from the Angels. Yet she knows she has a talent for it, and that there is a corrupter in the city willing to teach her how to use it – should she dare to risk the Angels' wrath.
See these two characters featured on the ereader/tablet cover below: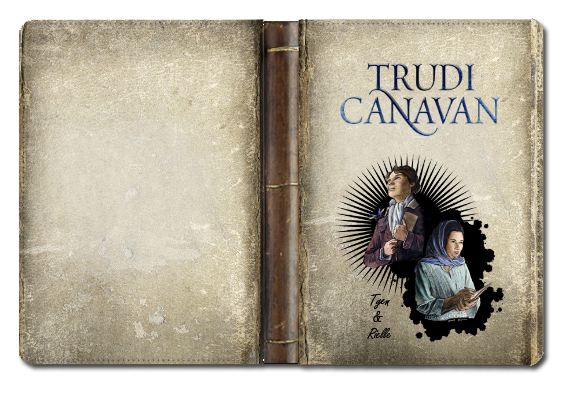 This will be the perfect accessory for one lucky Trudi Canavan reader, and a brilliant way to start this tremendous new series.
To enter the competition, simply fill out the form below in full.
Please read our full terms and conditions before entering. Please note the above image is a mock-up of the ereader cover the winner will receive. Final cover to made specifically to fit brand of ereader owned by winner, and design may vary depending on brand.
Read the first three chapters now on the Trudi Canavan Facebook page.