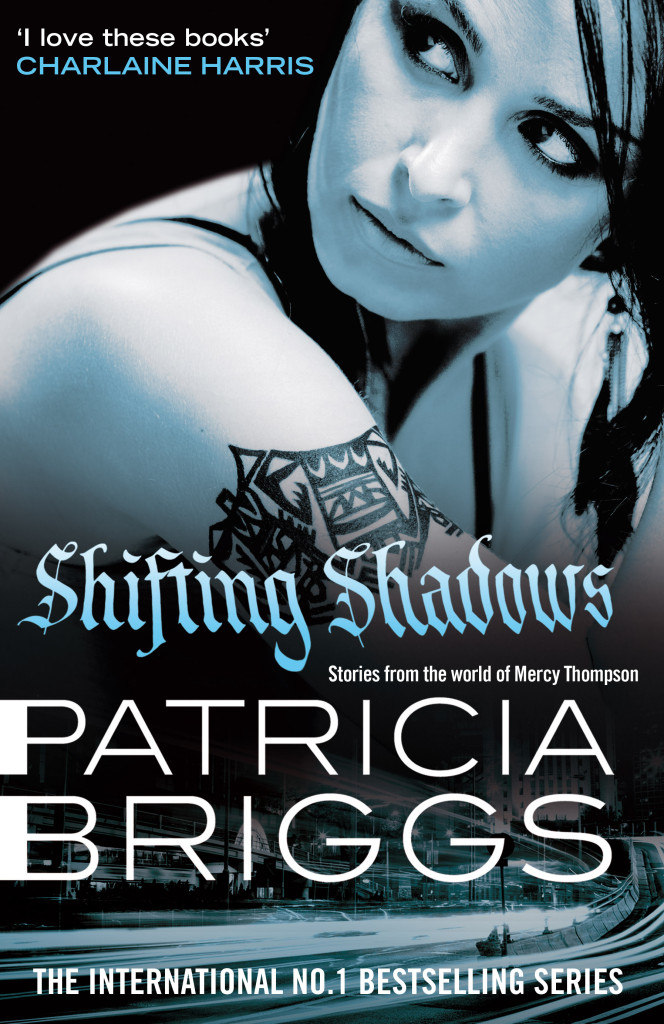 We're very happy to unveil our cover for an exciting new book coming from Patricia Briggs on 2nd September 2014! It's called SHIFTING SHADOWS (UK | ANZ), and it's a collection of fantastic short stories set in the world of Mercy Thompson.
Patricia Briggs is a number one New York Times bestseller and one of the most popular urban fantasy authors writing today. This anthology revolves around her much-loved character Mercy Thompson – mechanic, shapeshifter and fighter – and the people she calls friends. It includes numerous brand-new stories which you won't have seen anywhere else.
Mercy fans – this is a must! And for anyone who hasn't read Patricia Briggs yet, this might be a good time to check out why Kelley Armstrong calls the Mercy Thompson series 'the best new urban fantasy series I've read in years'.