The winners of the 2018 Locus Awards were announced this weekend and we're happy to announce that THE STONE SKY by N. K. Jemisin [US | UK | ANZ] won for Best Fantasy Novel!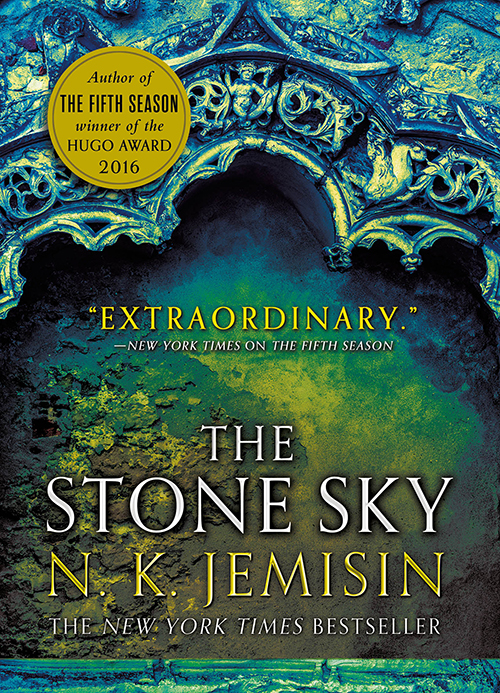 There was a strong lineup of nominees for the Best Fantasy award this year, including Orbit's own JADE CITY by Fonda Lee [US | UK | ANZ], and THE DELIRIUM BRIEF by Charles Stross [UK | ANZ]. Orbit was also represented in other categories: PERSEPOLIS RISING by James S. A. Corey [US | UK | ANZ], PROVENANCE by Ann Leckie [US | UK | ANZ], and NEW YORK 2140 by Kim Stanley Robinson [US | UK | ANZ] were nominated for Best Science Fiction, and AUTONOMOUS by Annalee Newitz [UK | ANZ] was nominated for Best First Novel.
You can find the full list of nominees and winners here.
Congratulations to all the nominees and to N. K. Jemisin for her win!