Today week we're releasing NECESSARY EVIL (UK | ANZ) by Ian Tregillis, the conclusion to the spectacular Milkweed Triptych. The series began with BITTER SEEDS (UK | ANZ) and THE COLDEST WAR (UK | ANZ).
It's hard to express just how much we are all head-over-heels in love with this series. This time, it's not just me, Ian's editor, who's wanting to tell you how great the books are. The whole Orbit team has been clamouring to tell everyone just how much these books will blow your mind:
James Long, Orbit Editorial Assistant
"The Milkweed Triptych is simply one of the best trilogies I've ever read. These books are beautifully written, meticulously plotted and tell an incredible story built around a host of wonderfully-drawn characters. At heart these books tell an exciting adventure story about British warlocks fighting a secret war against Nazi supersoldiers, and are appropriately packed with explosive action sequences. Yet they're also deeply moving, intelligent novels that will repeatedly shatter your expectations and make you ponder all sorts of questions about the power of love and the nature of evil. Quite simply, they're brilliant and utterly unmissable."
Felice Howden, Little, Brown Marketing
"I was initially enamoured by this series from the description: X-Men meets Inglorious Basterds. When I opened the first page to a Nietzsche quote and a scene where one child cunningly engineers the death of another, I knew it was something special. Then I discovered one of the main characters was a prescient German girl; a puppeteer manipulating the others on her choice of path through wars, births, deaths, friendships and hatred; making moves calculated years in advance with unimaginable consequences; throwing stones that rippled through the lives of everyone around her. And I was in love."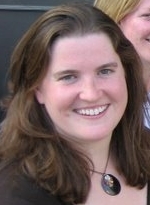 Anne Clarke, Orbit Editorial Director
"I love the way the plot threads around and twists back on itself, just when you think you've got it all worked out, both within the books and between them. Every new page gives you another thread to pull. The writing itself is phenomenal, but it's the characters and the plot – my god, the plot! – that have got me so hooked. I can't wait to read Necessary Evil and find out how Ian manages to resolve such a tangled web. Ian's poor protagonists dance like puppets for the unbearably sinister Gretel, but there must be a master plan behind it all. I can't believe she doesn't have one – though I do hope poor Raybould foils it and that he finds the redemption he so desperately wants. He deserves a break after all he's been through!"
Anna Gregson, Orbit Commissioning Editor
"After having devoured the entire Milkweed Triptych at the speed of light, I can only conclude is that Ian Tregillis is an absolute genius. The Milkweed books are simply one of the cleverest, most engrossing series I've ever read. I often found myself chuckling out loud in public places at the pure brilliance of the plotting, the devious intellect of the protagonists, and the masterful skill of the author's turn of phrase… Ian Tregillis takes an idea which is already hugely exciting in a very superhero-comic kind of way (mad warlocks fighting scientifically-enhanced Nazi übermensch), but then delivers the concept with such intelligence, such emotional power and such literary flair that you cannot help but fall head-over-heels for him as a writer."
***
If you haven't started this series yet and want to find out just why we're going so crazy about it, you can get a taster with a free extract of BITTER SEEDS here.