Happy New Years everyone! We hope 2015 is already off to a smashing start for each and every one of you. To kick off another great year of publishing, let us tell you about two brand new novellas that are available now in the US and UK! If you made a resolution to read more this year, there is no time like the present to get started!
FIRE WATER by Jaye Wells
Rookie cop Kate Prospero only has one more training assignment to pass before she's officially sworn in to Babylon Police Department. But the veteran cop in charge of the river patrol boat is a salty old guy isn't happy about playing tour guide to a rookie and seems even less interested in real police work. But while on patrol, they stumble on to what appears to be a floating dirty magic lab. This highly combustible situation might finally be the key to these two unlikely partners finding common ground.
For more adventures of Kate Prospero, check out DIRTY MAGIC (US | UK | AUS).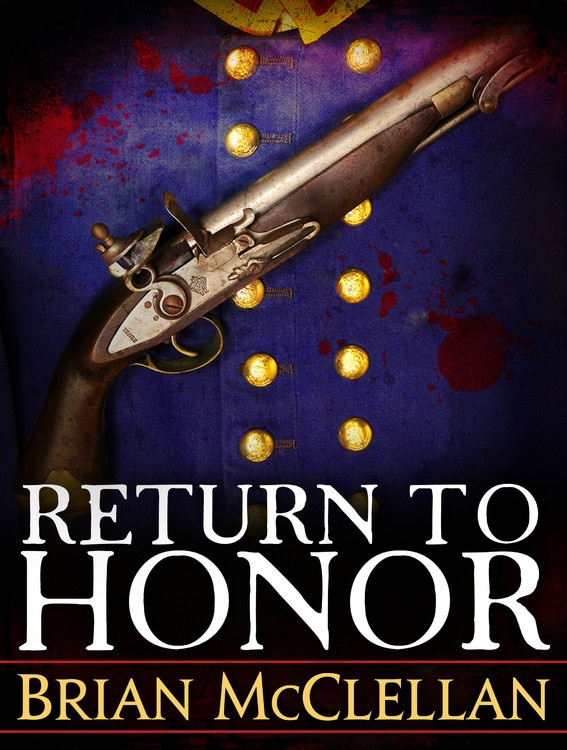 RETURN TO HONOR by Brian McClellan
Captain Vlora is a powder mage in the Adran army. Once the favored, adopted daughter of the field marshal, she is now a pariah amongst those she called her family. Her superior officers would like nothing more than to send her to a far off posting and forget about her, but no one is exempt when there is a war – and powder mages are desperately needed.
When a traitorous guard captain goes on the run with information that could harm the war effort, Vlora is sent on his trail. She has three days to find him; she will have to make new friends and test the limits of her skills. Fail, and good soldiers will die. Succeed and maybe, just maybe, she can begin to work her way back into the field marshal's good graces.
A new story set in the world of the Powder Mage trilogy, the most acclaimed and action-packed new epic fantasy series in recent years. RETURN TO HONOR takes place directly following the events of book one, PROMISE OF BLOOD (US | UK | AUS).